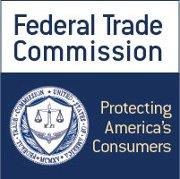 FTC Sending Refund Checks Totaling More Than $7.2 Million to Consumers Who Bought Deceptively Marketed "Buy-One-Get-One-Free" Products
Company often billed consumers without their consent
The Federal Trade Commission is mailing 218,254 refund checks totaling more than $7.2 million to people who bought products deceptively marketed as "buy-one-get-one-free," including Snuggies, the Magic Mesh Door, and other "as-seen-on-TV" type products. Consumers who bought products marketed by Allstar Marketing Group, LLC will receive checks averaging $33.14.
In March 2015, the FTC alleged that since at least 1999, Allstar used direct marketing TV commercials to sell its products, many of which are familiar to consumers. While the products varied, Allstar's pitch often was the same—a "buy-one-get-one-free" offer that did not disclose all the costs. Because the ordering process was confusing, some customers also were charged for more products than they wanted.
The court order settling the FTC's charges barred Allstar from engaging in the allegedly illegal conduct and imposed a monetary judgment of $7.5 million to provide refunds to injured consumers. The New York Office of Attorney General, which filed a parallel action against Allstar, has assisted with the refund planning process.
Analytics, the refund administrator for this matter, will begin mailing refund checks today. Consumers should receive their refund checks this month, and they must be cashed within 60 days or they will become void. The FTC never requires consumers to pay money or provide information to cash refund checks. Consumers who have questions should call 1-877-982-1294.
FTC law enforcement actions led to more than $6.4 billion in refunds for consumers in a one-year period between July 2016 and June 2017. To learn more about the FTC's refund program, including its Annual Report, visit www.ftc.gov/refunds.