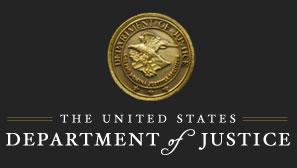 Justice Department Files Lawsuit Against Ozaukee County, Wisconsin, for Religious Discrimination
The Justice Department recently announced the filing of a lawsuit against Ozaukee County, Wisconsin, alleging that the County discriminated against Ms. Barnell Williams, a former nursing assistant at the Lasata Care Center, on the basis of religion, in violation of Title VII of the Civil Rights Act of 1964. Lasata Care Center is a County-owned nursing home.
According to the complaint, filed in the U.S. District Court for the Eastern District of Wisconsin, Lasata discriminated against Ms. Williams by failing to accommodate her religious beliefs when she sought an exemption to Lasata's requirement of a flu vaccine. The complaint alleges that Lasata's policy at the time required a flu vaccine but provided a religious exemption for employees who could produce a written statement from their clergy leader supporting the request. Ms. Williams requested a religious exemption from the flu shot requirement because of her sincerely held religious belief that Bible-based scriptures prohibited flu shots. Ms. Williams could not provide the requested clergy letter, however, because she did not belong to a church or an organized religion. When Lasata denied Ms. Williams' request for a religious exemption, she submitted to the flu shot, despite her religious objections, because she was told that her refusal would result in her termination.
The suit alleges that Lasata's policy permitting only employees who could obtain a letter from a clergy member to receive a religious accommodation violated Title VII. The policy on its face denied religious accommodations to employees, like Ms. Williams, who do not belong to churches with clergy leaders. The United States' complaint also alleges that Lasata unlawfully denied Williams a reasonable accommodation of her religious objection to the flu shot by denying her a request for an exemption without the requisite showing that doing so would cause an undue hardship. Through this lawsuit, the United States is seeking compensatory damages for Ms. Williams, in addition to injunctive and other appropriate relief.
"When employees' religious principles conflict with work rules, they should not have to choose between practicing their religion and keeping their jobs if a reasonable accommodation can be made without undue hardship to the employer," said Acting Assistant Attorney General John Gore for the Civil Rights Division. "Employers should take care not to craft policies that disfavor individuals because of their sincerely held religious beliefs or practices in violation of Title VII."
The Chicago District Office of the Equal Employment Opportunity Commission (EEOC) investigated and attempted to resolve Williams' charge of discrimination before referring it to the Department of Justice for litigation. More information about the EEOC is available on its website at www.eeoc.gov.
Title VII is a federal statute that prohibits employment discrimination on the basis of race, color, national origin, sex and religion. The enforcement of Title VII is a top priority of the Justice Department's Civil Rights Division. Additional information about the Civil Rights Division is available on its website at www.justice.gov/crt/.