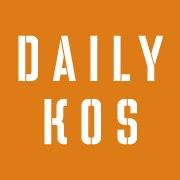 Lucas,

Parkland, Sutherland Springs, Las Vegas, Orlando. Whether it's mass shootings or the appalling number of daily gun deaths, the National Rifle Association's "guns everywhere" agenda is fueling an epidemic of gun violence in our country.

After each mass tragedy, Republicans offer their thoughts and prayers for the victims but show their blind allegiance to the NRA by refusing to act to keep their constituents safe. But now that Trump's in the White House, they are going even further to help the NRA ramp up its extremist agenda on a national scale – with a reckless, dangerous bill to undermine gun safety laws across the country.

The right-wing Republican extremists in the House of Representatives recently passed the National Rifle Association's (NRA) dream bill.1 The Concealed Carry Reciprocity Act would undermine state efforts to protect residents from gun violence and force every state to abide by the weakest gun laws in the country.

Now more than ever we need to do everything we can to stop the NRA. Republicans are so beholden to the NRA that they will do their bidding, but Democratic senators have the power to block the Concealed Carry Reciprocity Act. Can you add your name today to make sure they act as a firewall between our communities and the NRA's extremism?

Tell Senate Democrats: Block the Concealed Carry Reciprocity Act. Click here to sign the petition.

Every state allows some kind of concealed carry, but 39 states require a gun owner to obtain a permit before publicly carrying concealed weapons in public.2 Some of those states require training before residents can get those permits. Some states block people who have committed violent crimes, domestic abusers, stalkers or people with mental illness that make them a danger to themselves or others from buying a gun or getting a concealed carry permit. Nearly every state restricts residents from carrying concealed weapons in places like schools, hospitals, government buildings or bars.3

The Concealed Carry Reciprocity Act uses the differences between states' gun control laws to water down protections across the country. It forces states to recognize concealed carry permits issued by any other state, no matter how lax the state's permitting standards are.4 It will encourage people, including domestic abusers, who cannot get a concealed carry license in one state to "permit shop:" applying in another state with weaker laws and bringing their gun back to the state where they live.5 A resident of a state whose legislature has stood up for public safety and passed gun control legislation would be no safer than a resident of a state whose legislature is in the pocket of the NRA.

Years of statistics prove that comprehensive state gun laws lead to fewer gun deaths, but the NRA wants to undermine public safety by advancing a reckless, dangerous policy like concealed carry reciprocity.6 Senate Democrats must use their power to reject the NRA's extremism and block this deadly bill.

Add your name: Tell Senate Democrats: Block the Concealed Carry Reciprocity Act.

Thanks for standing up to the NRA today,

Heidi Hess, Co-Director
CREDO Action from Working Assets

References:
Dana Liebelson, "One Month After Texas Church Shooting, House Republicans Vote To Expand Gun Rights," HuffPost, Dec. 6, 2017.
Michele Gorman, "Guns in America: What is national concealed carry reciprocity?" Newsweek, April 10, 2017.
Ibid.
Everytown for Gun Safety, "Federally Mandated Concealed Carry Reciprocity," accessed Dec. 6, 2017.
Polly Mosendz, "Get Ready for Concealed Guns in All 50 States," Bloomberg Politics, Nov. 30, 2017.
Law Center to Prevent Gun Violence, "2016 Gun Law State Scorecard," accessed Dec. 6, 2017.