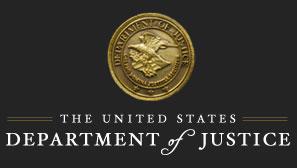 Former Captain Pleads Guilty to Aiding and Abetting Assault on a Detainee
The Justice Department recently announced that Mark Frederick, a former Captain of the Iberia Parish Sheriff's Office (IPSO), pleaded guilty to aiding and abetting an assault on a pre-trial detainee at the Iberia Parish Jail (IPJ).
According to the charges and other information presented in Court, Mark Frederick was a Captain at IPSO and served as the Assistant Warden at the IPJ. On Sept. 27, 2011, E.M., a pre-trial detainee, resisted deputies at the IPJ. E.M. was restrained and removed from the scene. Frederick and other senior IPSO staff agreed to retaliate against E.M. by taking him to the chapel, a place that was not covered by the jail's video surveillance system, and assaulting him.
Frederick, along with the other senior IPSO staff, went to the chapel with the unlawful intent to beat E.M. in retaliation for E.M.'s previous altercation with jail deputies. Inside the chapel, officers assaulted E.M. while he was handcuffed, compliant, and not posing a threat to anyone. One officer took a baton, placed it between E.M.'s legs and in a sharp motion, raised the baton into E.M.'s testicles hard enough to knock E.M. off of his feet and to inflict pain. Frederick recognized that he had a duty to intervene and stop the unjustified use of force on inmate E.M. Nevertheless, Frederick willfully chose not to intervene to stop the beating, despite having the opportunity to do so.
"Individuals incarcerated in jails have the right to be free from unjustified assaults by corrections officers," said Acting Assistant Attorney General John Gore of the Civil Rights Division. "We will continue to vigorously prosecute officers who abuse their authority and violate their oath of office and federal law by assaulting inmates in their custody."
Mark Frederick, 47, of St. Martinville, Louisiana, will be sentenced by U.S. District Court Judge Donald Walter at a later date.
This case was investigated by the Lafayette Resident Agency of the Federal Bureau of Investigation, and was prosecuted by Trial Attorney Tona Boyd of the Civil Rights Division and Assistant United States Attorney Mary Mudrick of the Western District of Louisiana.