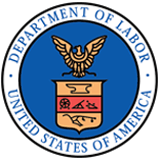 U.S. DEPARTMENT OF LABOR INVESTIGATION RESULTS IN MEDICAL TRANSPORTATION COMPANY PAYING $154,404 IN BACK WAGES AND DAMAGES
After a U.S. Department of Labor Wage and Hour Division investigation, AWAB Transport Inc., a Newark medical transportation company, will pay $77,202 in back wages and an equal amount in liquidated damages to 38 employees to resolve violations of the overtime provisions of the Fair Labor Standards Act (FLSA).
The Division's investigators found AWAB Transport Inc., doing business as AWAB Medical Transport, paid drivers a flat rate per day, without regard to the number of hours that they worked. This resulted in overtime violations when employees worked more than 40 hours in a workweek with no overtime premium. The company also failed to pay overtime to salaried employees who did not qualify for an exemption from overtime requirements as supervisory or administrative employees.
"The Department of Labor is committed to ensuring that employees receive the wages they earn for all the hours they have worked," said John Warner, Wage and Hour Division District Director in Mountainside. "A resolution like this demonstrates the U.S. Department of Labor's commitment to protect employees, as well as its determination to level the playing field for law-abiding employers."
The FLSA requires that covered, non-exempt employees be paid at least the federal minimum wage of $7.25 per hour for all hours worked, plus time and one-half their regular rates for hours worked beyond 40 per week.
For more information about the FLSA and other laws enforced by the Wage and Hour Division, contact the Division's toll-free helpline at 866-4US-WAGE (487-9243). Information is also available at http://www.dol.gov/whd including a search tool to use if you think you may be owed back wages collected by the Division.