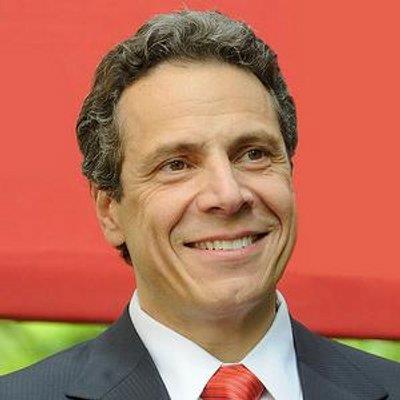 Governor Cuomo Kicks Off First Harmful Algal Blooms Summit in the Hudson Valley
First of Four HABs Summits Brings Together National and State Experts With Local Steering Committees to Develop Action Plans in Four Waterbodies: Lake Carmel, Palmer and Putnam Lakes and the Monhagen Reservoir
Evening Summit Sessions to Allow Residents to Hear from Harmful Algal Blooms Experts
Part of $65 Million State of the State Initiative to Combat Harmful Algal Blooms
Lessons Learned from Studying 12 Priority Lakes Will be Applied to Waterbodies Across the State
Governor Andrew M. Cuomo recently kicked off the first of four summits supporting the state's comprehensive effort to protect vulnerable lakes and waterbodies in Upstate New York from harmful algal blooms, or "HABs," in New Paltz. The Hudson Valley Summit is part of the $65 million four-point initiative unveiled in the Governor's 2018 State of the State to aggressively combat these algal blooms. The increasing frequency and duration of harmful algal blooms threaten drinking water quality and the recreational use of lakes essential to upstate tourism.
"Protecting New York's water quality for future generations is our top priority, and we are working with local communities to address the growing threat of harmful algal blooms," Governor Cuomo said. "This summit brings together experts from across the country, the state and the Hudson Valley community to develop new and innovative strategies to safeguard our water for future generations."
As part of the 2018 State of the State, the Governor directed the state's Water Quality Rapid Response Team, co-chaired by Department of Environmental Conservation Commissioner Basil Seggos and Department of Health Commissioner Howard Zucker in partnership with the New York State Department of Agriculture and Markets, to convene four regional Harmful Algal Blooms summits. The summits bring together national and state experts, including scientists from Kansas, Ohio, Tennessee and Vermont, as well as SUNY College of Environmental Science and Forestry, SUNY Stony Brook, Cornell University, DEC, DOH, the New York State Soil and Water Conservation Committee, and local stakeholders.
Hudson Valley Summit
The Hudson Valley summit will guide the development of four action plans to reduce harmful algal blooms in the following waterbodies: Lake Carmel, and Palmer and Putnam lakes in Putnam County, as well as the Monhagen Reservoir, Orange County. These waterbodies are typical of small lakes that support recreation and provide drinking water. Lessons from these lakes will be applied to other water bodies characterized by surrounding residential development, the prevalence of on-site septic systems, upland agricultural use, and other nutrient inputs—a common set of characteristics across the Hudson Valley.
Experts attending the Hudson Valley Summit are:
Jennifer Graham, Research Hydrologist, USGS Kansas Water Science Center
Harold Walker, Co-Director, SUNY Stony Brook Center for Clean Water Technology
Dave Matthews, Upstate Freshwater Institute
Jillian Decker, SUNY Rockland
Beth Ahner, Senior Associate Dean, Cornell College of Agriculture and Life Sciences
Fran Dunwell, Hudson River Estuary Program
Scott Kishbaugh, New York State Department of Environmental Conservation
Bob Capowski, New York State Department of Environmental Conservation
Lloyd Wilson, New York State Department of Health
The public is invited to attend the Hudson Valley summit evening session from 6 to 8 p.m., at SUNY New Paltz Student Union Multi-Purpose Room, 2nd Floor, 1 Hawk Drive, New Paltz, NY 12561. Free parking will be available on the campus.
"Protecting New York's water quality for future generations is our top priority, and we are working with local communities to address the growing threat of harmful algal blooms."
Affected Waterbodies in the Hudson Valley
Putnam Lake is a 226-acre lake in the town of Paterson, Putnam County. Putnam Lake has shown elevated nutrient levels typical of other New York lakes that exhibit frequent HABs. The lake has suffered more than 30 weeks of documented HAB outbreaks since 2012. It is part of the New York City watershed.
Lake Carmel, a 187-acre lake located in the town of Kent, Putnam County, has shown elevated algal levels, typical of other lakes in the Lower Hudson with high phosphorus and nitrogen levels. Lake Carmel suffered 18 weeks of HAB outbreaks, resulting in more than 30 days of beach closures in 2017. It is part of the New York City watershed.
Palmer Lake is a 14-acre lake in the towns of Kent and Carmel, Putnam County. Palmer Lake has shown elevated nutrient and algae levels, although most of these blooms are not comprised of cyanobacteria, but instead are filamentous algae blooms. Palmer Lake suffered its first HAB outbreak in 2017, despite high nutrient and algae levels. It is also part of the New York City water shed.
The Monhagen Reservoir, which serves as the drinking water supply for the city of Middletown, has suffered from HABs. Its feeder lakes have suffered periodic HAB outbreaks resulting in the need for creative diversions of water from unimpacted upstream reservoirs, use of algacides, and other strategies to deliver safe drinking water.
Upcoming HABs Summits
Twelve lakes vulnerable to HABs and which represent a wide range of conditions and affected uses were prioritized for this comprehensive planning process in the first year of this new initiative. Lessons learned from studying the twelve priority lakes will be applied to waterbodies across the state.
At the HABs summits, nation-leading experts will work with local steering committees to begin development of tailored action plans to address the causes of algal blooms in the twelve priority waterbodies across the state. The action plans developed for each waterbody will be used to guide the development and implementation of priority projects, including new monitoring and treatment technologies. The action plans will be complete by the end of May and the lessons learned through these action plans will be applied to other impacted waterbodies. Each of the four summits include an evening session that is open to the public where background information about harmful algal blooms will be provided. The sessions will include talks by experts, a panel discussion and an opportunity for local residents to share recommendations and ideas.
The three remaining summits are scheduled for:
Central New York [TODAY]
Tuesday, March 6 from 6 p.m. - 8 p.m.
SUNY ESF Gateway Center Building, 1 Forestry Drive, Syracuse, NY 13210
Free parking available in all ESF designated lots
North Country
Tuesday, March 20 from 6 p.m. - 8 p.m.
Best Western Ticonderoga, 260 Burgoyne Road, Ticonderoga, NY 12883
Western New York
Monday, March 26 from 6 p.m. - 8 p.m.
R. Thomas Flynn Campus Center, SUNY Monroe Community College, the Forum, 1000 East Henrietta Road, Rochester, New York 14623
Free parking in campus lots N and M
DEC Commissioner Basil Seggos said, "At Governor Cuomo's direction, DEC scientists and water quality experts are actively investigating the causes of algal blooms in the Hudson Valley and are pioneering cutting edge solutions to reduce these blooms and the threat they pose to drinking water and recreation. With the launch of these regional summits, DEC will work with national experts, our state agency partners and local leaders, to prioritize actions necessary to protect New York's vital water resources."
Health Commissioner Dr. Howard Zucker said, "It was a pleasure to participate in an exercise which partners the state's scientific team with local and national experts, all with the shared goal of staying a step ahead of this potential threat to public health. I commend Governor Cuomo on his leadership in combatting harmful algal blooms and look forward to future meetings."
State Agriculture Commissioner Richard A. Ball said, "The Department is pleased to join DEC and DOH at this first summit and engage in the work needed to address these threats to our environment and drinking water. Thanks to the Governor's forward thinking approach, the actions we as a State take now to combat harmful algal blooms will ensure the preservation of one of our most precious resources--our lakes and waterways--for years to come."
Senator Tom O'Mara, Chair of the Senate Environmental Conservation Committee, said, "It is undeniable that we must take algal blooms seriously and I thank Governor Cuomo and NYS DEC for this aggressive response to this environmental crisis. With a deeper understanding of the scope of blooms and the risk that they pose to both lives and the environment, we will be much better prepared to effectively eliminate this threat to our lakes and ensure that further damage is minimized."
Assemblyman Steve Englebright, Chair of the Assembly Committee on Environmental Conservation, said, "New York's lakes and clean water resources play a critical role in our communities, serving as a source of drinking water and a place of recreation and tourism. I want to thank the Governor for bringing local communities together with experts on harmful algal blooms to develop action plans to address one of the most devastating problems facing our surface water resources."
Ulster County Executive Mike Hein said, "Water quality is of utmost importance for all New Yorkers. It is a shame that beautiful, natural resources across the state have been compromised by these harmful algal blooms and it is encouraging to know that action will be taken to preserve waterbodies across the state. I commend the Governor for devoting his time and resources to developing a realistic, strategic solution to this unique problem and I am confident that with his support, these blooms will be eradicated once and for all."
Orange County Executive Steven M. Neuhaus said, "Clean water is essential to all our health. I look forward to continuing to work with Governor Cuomo to improve water quality in Orange County and across New York."
Putnam County Executive MaryEllen Odell said, "We are fortunate to have such a sprawling array of waterbodies here in New York. They provide clean drinking water, recreational opportunities, and some of the most beautiful scenery in the world, which is why the threat of these harmful algal blooms is so grave. I support the Governor's initiative to combat this alarming natural intrusion and am hopeful that we have found the most efficient solution to reduce this hazard and ensure clean and safe water for the affected communities."
The evening sessions will also be available live online. Please visit Livestream to learn the many ways in which these events can be watched in real time including a desktop browser, mobile browser, free livestream mobile app, and others.
Governor Cuomo's Harmful Algal Blooms program builds on the State's $2.5 billion Clean Water Infrastructure Act investments in clean water infrastructure and water quality protection throughout New York State. The Harmful Algal Blooms initiative will be supported with funds from both the $2.5 billion Clean Water Infrastructure Act and the $300 million Environmental Protection Fund. Through the Governor's leadership, New York has developed the most comprehensive Harmful Algal Blooms outreach and monitoring programs in the country, led by DEC sampling of ambient waters across the state and DOH sampling at regulated beaches and public water systems.