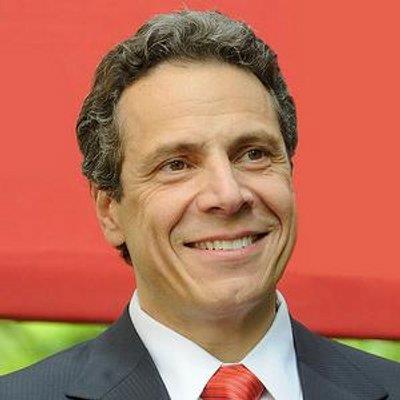 Governor Cuomo Launches New NY Stands with Puerto Rico Recovery and Rebuilding Initiative
Governor Convenes Roundtable with Philanthropic, Non-Profit Rebuilding, Labor, and Academic Partners to Discuss Puerto Rico's Recovery Efforts
Tactical Assessment Team to Develop Rebuilding Roadmap To Be Implemented with Help from Hundreds of Student Volunteers in June
UNICEF USA Commits up to $500,000 to Support New York Student-Led Initiative
Initiative Will Repair Critical Housing Stock and Train Local Workforce
Governor Andrew M. Cuomo recently announced a new multi-pronged initiative to help Puerto Rico build back stronger and more resilient in the wake of devastating hurricanes that struck the island last fall. In April, New York will deploy a multi-disciplinary Tactical Assessment Team to help develop a near-term rebuilding roadmap to assist Puerto Rican communities in need. In June, once the roadmap is complete, New York will mobilize teams of SUNY and CUNY students, and skilled workers from the construction and building trades, to work side-by-side with non-profit organizations already on the ground. This effort aims to enhance Puerto Rico's rebuilding capacity and to establish a job training program for the local workforce. To lay the groundwork for hundreds of student volunteers, a SUNY Maritime team will deploy in late May to connect with non-profits and transport supplies.
"Since day one, the outpouring of support from New Yorkers for the people of Puerto Rico has been unbelievable," Governor Cuomo said. "New York stood up for the island in a big way, sending personnel, volunteers, and millions of supplies and donations to the island - and with the launch of this latest effort, we will deliver the workforce needed to build back homes and communities across the island stronger than ever before."
"After convening today's roundtable and announcing Governor Cuomo's long-term commitment to the recovery of Puerto Rico, I could not be prouder to live in a State that does not turn its back on our brothers and sisters in their time of need,"said Lieutenant Governor Kathy Hochul." Our NY Promise to Puerto Rico is this - we will help them rebuild. We will help them recover. We will help them create resiliency. And we will never, ever forget. Unlike the federal government, whose approach is little more than throwing paper towels into a crowd, today we announced a new sustained initiative that will have a lasting impact."
As part of the initial phase of this effort, officials from New York will join with members of the New York State Building & Construction Trades Council and the Building Trades Employers' Association of New York City to comprise a Tactical Assessment Team that will be deployed to the island in mid-April. Once on the ground, the team will work with the Puerto Rican government and non-profit organizations to develop a roadmap for rebuilding a stronger and more resilient island. The team will develop a detailed work plan by:
Conducting site visits across the island;
Meeting with smaller, grassroots non-profits already working on the ground; and
Working with Governor Rossello's team, unions, and members of workforce development initiatives.
In early June, New York will deploy teams of SUNY and CUNY students, as well as skilled workers from the Building and Constructions Trades, to work with non-profits on the ground to implement the rebuilding roadmap. These teams will enhance the capacity rebuilding non-profits by mucking and gutting homes, suppressing mold, and repairing and strapping roofs. In addition, the Building and Construction Trades Council of Greater New York and the Building Trades Employers' Association will establish a job training program for the local workforce. Prior to their arrival, a SUNY Maritime team will be deployed in late May to transport supplies and to begin working with the rebuilding non-profits already on the ground.
In addition to SUNY, CUNY, and the Building and Construction Trades, UNICEF USA has committed up to $500,000 to support the Governor's initiative. The following organizations will also contribute to recovery efforts in varying capacities:
All Hands and Hearts
Carlos Beltran Foundation
HEART 9/11
Habitat for Humanity NYC
Hispanic Federation
Partnership for NYC
Tidal
St. Bernard Project
Team Rubicon
As the initiative progresses, Governor Cuomo and the state's partners will work to grow this coalition to ensure as much support as possible is provided to Puerto Rico.
Assemblyman Marcos A. Crespo said, "Puerto Rico deserves federal support that any other region of this country would receive when faced with adversity. As the island continues to grapple with devastation left in the wake of Hurricane Maria, I am proud Governor Cuomo remains steadfast by his promise to provide relief for our brothers and sisters. This multi-pronged plan, which includes brainpower and strength from volunteers, nonprofits and academia, will help these communities repair and rebuild better than ever before, and once and for all."
New York Power Authority President and Chief Executive Officer Gil C. Quiniones said, "It has been an honor to stand side by side with the people of Puerto Rico as we, under Governor Cuomo's direction, have led the power restoration effort in the San Juan metro area. NYPA and our partners at our sister New York utilities are committed to seeing our mission through to the end. We are eager to expand our efforts this week to other areas of need on the island, and we are pleased to see these additional tactical resource teams joining us on-island to assist our sisters and brothers in Puerto Rico with 'Building Back Better'."
New York Secretary of State Rossana Rosado said, "I am immensely proud of the work Governor Cuomo and the entire State of New York has done to help my ancestral home in its time of need. Our state will continue to provide support for our brethren in Puerto Rico, building upon the real progress established by Governor Cuomo's leadership. This latest initiative combines the best of what New York's public and private partners have to offer. Together, we will rebuild homes, help businesses recover and ultimately help the island overcome this tragedy and become better than ever."
New York State Labor Commissioner Roberta Reardon said, "Governor Cuomo has taken unprecedented action to aid the people of Puerto Rico. When our neighbors are in need, New York steps up and responds and I thank our brothers and sisters from the building trades for answering the Governor's call to action. Together, we'll build Puerto Rico back stronger than it's ever been."
SUNY Chancellor Kristina Johnson said, "SUNY applauds Governor Cuomo for his sustained leadership in Puerto Rico and his support of SUNY as a key player in the recovery process. As the largest comprehensive system of higher education in the hemisphere, SUNY has the unparalleled knowledge and infrastructure required to help build safer, more sustainable, and resilient communities in Puerto Rico. With our five medical centers, three teaching hospitals, College of Emergency Preparedness, Homeland Security and Cybersecurity at the University at Albany, and SUNY Maritime College, along with a student body of exceptionally bright and compassionate students more than 430,000-strong, SUNY stands ready to build on our already significant support of the recovery effort in Puerto Rico, and as an example of the innovative role higher education can play in disaster recovery."
CUNY Hunter College Center for Puerto Rican Studies Outreach and Partnerships Coordinator Rosa Cruz Cordero said, "The Governor's new, multi-pronged initiative leverages the heart and volunteer power found across this great state to deliver critical labor support needed to rebuild towns and villages in every corner of Puerto Rico. With the island's housing stock in disrepair and families still without proper shelter, water and food, New York's response could not have come at a better time. I applaud the Governor, the legislature and all of the organizations involved in bringing this comprehensive recover and rebuild plan to fruition."
UNICEF USA President and CEO Carly Stern said, "We are proud to join the Governor in this effort to engage our state's young people to take action in the rebuilding of Puerto Rico. In keeping with our longstanding tradition of Kids Helping Kids, UNICEF USA is committed to allocating up to $500,000 in support of this youth-led initiative."
Building and Construction Trades Council of Greater New York President Gary LaBarbera said, "Months after Hurricane Maria devastated Puerto Rico, the island is still in dire need of assistance and resources, as residents continue to struggle to rebuild their homes. Under Governor Cuomo's leadership, New York has, and will continue to serve as a vital ally to Puerto Rico, taking necessary action to help our brothers and sisters in need. This will be a long recovery and rebuilding process, and I commend Governor Cuomo for his constant support and the launch of this new, comprehensive initiative that will deliver relief to Puerto Rico."
Building Trades Employers' Association President & CEO Louis J. Coletti said, "The Building Trade Employers Association and its most experienced contractors in providing disaster recovery planning and assessment, Turner Construction, Lend Lease, Plaza, and Skanska, are proud to be part of Governor Cuomo's team. We look forward to helping the residents of Puerto Rico return to their homes."
Hispanic Federation Hispanic Federation President José Calderón said, "Under the Governor's leadership, New York continues to do everything in our power to help our friends and families in Puerto Rico, and with the launch of the NY Stands with Puerto Rico Recovery and Rebuilding Initiative, we will continue to deliver the resources, power support, and personnel needed to help make the island whole again. I am proud of Governor Cuomo's commitment as an advocate for our neighbors on the island. This initiative sends a strong message to the federal government, that this state will take every step necessary to help these communities rebuild."
Carlos Beltran Foundation Founder Carlos Beltran said, "Since the hurricanes wreaked havoc on Puerto Rico last year, Governor Cuomo has consistently brought resources, personnel and the spirit of New York to the aid of the island. The game-changing announcement made today sends a clear message to the rest of the nation and the world that New York will continue to provide critical resources to Puerto Rico to support their rebuilding efforts. I commend Governor Cuomo for his dedication to our brothers and sisters across the island and look forward to a quick recovery with New York's help."
St. Bernard Project Chief Strategy and Innovation Officer Reese May said, "SBP is proud to partner with Governor Cuomo and this coalition of partners on this incredibly important initiative. From our work in disaster impacted communities across the country SBP knows well the transformative power of volunteer efforts for communities in need. Together we can provide much needed resources and expertise to locally lead recovery efforts, helping to reduce the time between disaster and recovery."
All Hands Volunteers Founder & Chairman David Campbell said, "As a New York native, I'm excited that Governor Cuomo has taken such a great leadership position in helping Puerto Rico. Being there on the ground last week with All Hands and Hearts, I understand the power of people helping people, and I'm excited for our organization to be part of this wonderful effort."
Carlos Mercader, Executive Director, Puerto Rico Federal Affairs Administration said, "It has been inspiring to see the response from New Yorkers across the state to the devastation in Puerto Rico. The island is better off today because of the support of New Yorkers. Under the leadership of Governor Cuomo, New Yorkers came together to deliver the assistance, support and advocacy we need to rebuild. But the work is not yet finished. Puerto Rico has a long road ahead, and Governor Cuomo has made it very clear that New Yorkers will walk with Puerto Rico every step of the way."
"The people of Puerto Rico have been so resilient throughout recovery efforts over the past few months and we're proud to support all the efforts New York State continues to put forward," said Fat Joe on behalf of TIDAL. "There is still so much work to be done - our brothers and sisters still need everyone's help and donations."
Since Puerto Rico's recovery process began more than 160 days ago, progress has been made in restoring power to some communities, but critical improvements remain gridlocked by the lack of attention and funding from the federal government, including the restoration of power to nearly one-third of the island.
Restoring Power to Puerto Rico
At the Governor's direction and led by the New York Power Authority, the New York utility contingent working on power restoration in the San Juan metro area have restored power to the more than 300,000 customers in the area. The NYPA-led New York power restoration team is now beginning preparations for reassignment to Caguas, an area still in need of power restoration support on the island, and one of the areas hardest hit by the storm.
New York has maintained a contingent of more than 450 utility personnel working to restore power to the San Juan metro-area since November. The New York contingent of utility workers includes personnel from NYPA, Con Edison, Orange & Rockland Utilities, National Grid, PSEG Long Island, Avangrid, and Central Hudson Gas & Electric Corp. The San Juan region accounts for roughly 70 percent of the total electric demand in Puerto Rico. As the New York contingent demobilizes in San Juan, approximately 200 members of the contingent will be reassigned, along with necessary incident management team resources, to Caguas, a priority area on the island.
Building Puerto Rico Back Better
In December, Governors Cuomo and Rosselló, and members of the New York Congressional Delegation released a Build Back Better Assessment Report that called for a $94.4 billion federal aid package to rebuild a stronger, more resilient Puerto Rico. The plan identified specific sectors needing investments, including housing, power grid and resiliency, agriculture and others. Together with $487 million for public safety and first response and $9 billion for long-term recovery management, the total funding need is $94.4 billion.
Governor Cuomo also established the Puerto Rico Energy Resilience Working Group and released the "Build Back Better" report, a comprehensive plan with recommendations on how to rebuild and transform Puerto Rico's power system into one that it is more resilient, efficient, advanced and less dependent on fossil fuel imports that cost Puerto Ricans more than $2 billion annually. The report, created by the Energy Resiliency Working Group, identifies and recommends a total of $17 billion in power system repair, resiliency and modernization investments in Puerto Rico.
In addition, New York utility contingent senior officials are serving on the Puerto Rico Electric Power Authority Transformation Advisory Council, an advisory group formed to develop a long-term vision and execution plan for the transformation of the power system in Puerto Rico. NYPA's Chief Financial Officer Robert Lurie and Sanjay Bose, vice president of Central Engineering at Consolidated Edison are the New York contingent members that will serve on this council along with nine other senior energy experts.
Empire State Relief and Recovery Effort
New York has deployed more than 1,000 personnel and distributed 4,400 pallets of supplies collected from 13 donations sites across the state:
Personnel deployed include:
More than 450 New York utility personnel, more than 50 Tactical Power Restoration experts, and 15 damage assessment experts
132 National Guard Military Police
125 National Guard Engineers
60 National Guard soldiers
Four Black Hawk helicopters
14 Airmen
156 Volunteer Physicians, Physicians Assistants, Nurses, and Nurse Practitioners
More than 70 Port Authority personnel
More than 130 State Troopers
Five-member logistical support team from the State Division of Homeland Security and Emergency Services
Two Department of Environmental Conservation drone pilots
Supplies distributed include:
3.2 million bottles of water
3.1 million individual baby wipes
1.9 million diapers
321,830 feminine products
101,520 containers of baby food
91,164 canned goods
64,400 bottles/pouches of juice/sport drinks
13,275 flashlights
8,600 solar lamps
5,440 first aid kits
1,181 water filtration systems
155,000 miles of utility cable, 7,600 splice kits 1,485 cross arms and 50 transformers for power restoration efforts
More than $1 million in critical medication and supplies for San Juan, Vieques, Culebra and other locations, in partnership with GNYHA and the Afya Foundation
For more information about the recovery and relief efforts underway in Puerto Rico, and to learn how you can assist, please visit the Governor's Empire State Relief and Recovery Effort for Puerto Rico and the U.S. Virgin Islands webpage.