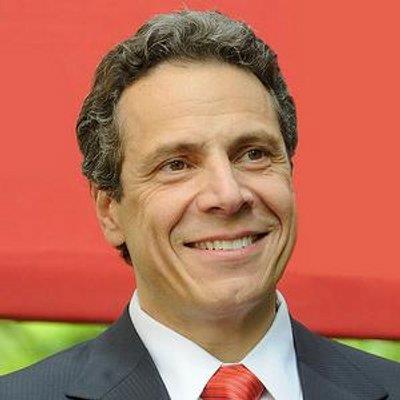 Governor Cuomo Announces 1 Million People Registered Through DMV's Online Voter Registration
Aligns with the Governor's Democracy Agenda Dedicated to Simplifying the Voting Process and Increasing Voter Turnout
Apply to Register to Vote or Change Enrollment Information Here
Governor Andrew M. Cuomo recently announced that one million people have registered to vote using the New York State Department of Motor Vehicles' online registration process since 2012. Of the 1 million who have registered online, more than 450,000 were first-time voters. New Yorkers can easily apply to register to vote, or change their enrollment information, by using the state's online voter registration application service on the DMV's website.
"Our online voter registration portal helped knock down barriers to democracy and encouraged more participation in the electoral process," Governor Cuomo said. "We're proud that 1 million New Yorkers, nearly half of which are first-time voters, used this easy and convenient way to register and ensure their voices are heard. We seek to build upon this success with our Democracy Agenda that will further modernize and open up New York's voting process."
New York will continue to build upon the success of online registration through the DMV website to further Governor Cuomo's Democracy Agenda introduced in the 2018 State of the State address. The Agenda aims to remove barriers to voting registration and provide additional opportunities to vote ahead of Election Day through early voting. Automatic voter registration will streamline the process by sending voters' information from relevant agencies application directly to the County Board of Elections. Same-day voting will improve accessibility to elections by joining thirteen other states and the District of Columbia in allowing the practice. Lastly, early voting will ensure that New Yorkers are not prevented from casting their ballot due to school, work, family, and other commitments that take place during the currently limited voting timeframe.
To apply to register to vote using the DMV website, customers must enter information from their New York State driver license, permit, or non-driver ID, their date of birth, current zip code, last four digits of their Social Security Number, and their email address. The information provided is validated to ensure accuracy and security. Previously, New Yorkers had to sign up to create a MyDMV account to apply to register to vote online. In 2016, a new site was created that allows applicants to visit the voter registration application page on the DMV website.
Department of Motor Vehicles Deputy Executive Commissioner Terri Egan said, "We are proud so many people have found it convenient to use our online system to participate in the electoral process. We look forward to continuing to promote the use of our website for voter registration to keep those numbers growing."
The DMV does not approve or deny voter registration applications. Upon completion, DMV sends the voter registration applications to the County Board of Elections for review and action. Once processed, the county will notify the applicants either that they are registered to vote or that additional information is needed to complete the application. Additionally, New Yorkers can use the New York State Board of Elections' website to check their voter registration status.
To be eligible to vote in New York, you must:
Be a United States citizen
Be 18 years old by December 31 of the year in which you file the form (note: you must be 18 years old by the date of the general, primary or other election in which you want to vote)
Live at your present address at least 30 days before an election
Not be in prison or on parole for a felony conviction and
Not be adjudged mentally incompetent by a court
Not claim the right to vote elsewhere
Read more about the process for registering to vote at the DMV website or at the New York State Board of Elections' website.