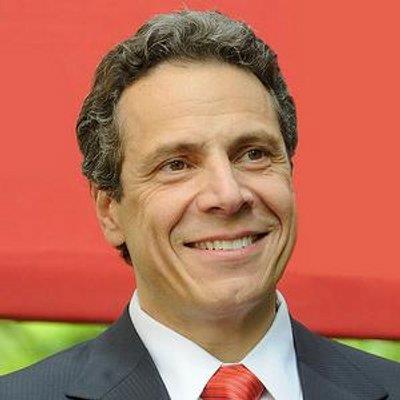 Governor Cuomo Announces Award of $10 Million in Capital Funding to Expand Addiction Withdrawal and Stabilization Services Statewide
Award Will Fund 84 New Detox Beds in Underserved Areas Across the State
Governor Andrew M. Cuomo recently announced an award of $10 million in capital funding to five providers for the development of 84 new community-based Medically Supervised Withdrawal and Stabilization Services beds throughout New York. The detox programs will provide around-the-clock care to people who are under the influence of alcohol, opioids, or other substances, or suffering from withdrawal, and help stabilize them and connect them to long-term treatment services.
"Communities across the country have felt the impact of the opioid epidemic and New York will continue to combat this scourge until this crisis has been eradicated once and for all,"Governor Cuomo said. "This funding will bring desperately needed resources to communities across state, allowing us to reach more people and get them the help they need."
"This investment for new community-based detox programs will provide the care and treatment services needed to help people suffering from alcohol and drug addiction,"said Lieutenant Governor Kathy Hochul, Co-Chair of the Heroin and Opioid Task Force. "These programs are providing resources and helping to save lives, particularly in underserved communities."
Medically Supervised Withdrawal and Stabilization Programs offer medical assessment, information about recovery support, family treatment, clinical services, and medication to manage withdrawal symptoms. This expansion of services is part of the Governor's continued multi-pronged approach to address the opioid epidemic by providing comprehensive prevention, treatment, and recovery services.
New York State Office of Alcoholism and Substance Abuse Services Commissioner Arlene González-Sánchez said, "With this funding, Governor Cuomo continues to show his commitment to improving the health of all New Yorkers. These programs offer essential services for people suffering from addiction and play a vital role in connecting them to the treatment they need to rebuild their lives."
Senator George A. Amedore, Chairman of the Senate Standing Committee on Alcoholism and Substance Abuse said, "This epidemic is spreading throughout every community and devastating so many lives. We need to continue to make strides in preventing substance use disorders and expand important recovery services here in New York State. These programs will make a real difference for an individual's path to recovery."
Assemblymember Linda B. Rosenthal, Chair of the Assembly Committee on Alcoholism and Drug Abuse said, "No corner of the state has been spared the devastation wrought by the opioid crisis. This funding will help create pathways to recovery for people struggling with substance use disorder. Across New York City and State, overdose death rates continue to rise despite our efforts. We have a responsibility to robustly fund prevention education, treatment and recovery services statewide to help save lives. Every man, woman, and child in the state who wants help should be able to find it where they live. This funding is a step toward recognizing that ideal."
OASAS will provide capital funding for construction needs to each program listed below. Exact award amounts will be determined based on actual expenses; approximate totals are:
Capital Region and Mid-Hudson Valley
PEOPLe, Inc., Putnam, Orange, Dutchess, Ulster, Columbia, & Greene Counties- $2.38 million for20 beds
Finger Lakes
Genesee Council on Alcoholism & Substance Abuse, Inc., Genesee, Orleans & Wyoming Counties -$1.9 million for16 beds
Villa of Hope, Monroe County-$2.14 million for 18 beds
North Country
St. Joseph's Rehabilitation Center, Inc., Franklin and Essex Counties-$1.2 million for 10 beds
Southern Tier
Council on Alcoholism & Substance Abuse of Livingston County, Inc. (d/b/a Trinity of Chemung County), Chemung County - $2.38 million for 20 beds
New Yorkers struggling with an addiction, or whose loved ones are struggling, can find help and hope by calling the state's toll-free, 24-hour, 7-day-a-week HOPEline at 1-877-8-HOPENY (1-877-846-7369) or by texting HOPENY (Short Code 467369).

Available addiction treatment including crisis/detox, inpatient, community residence, or outpatient care can be found using the NYS OASAS Treatment Availability Dashboard at FindAddictionTreatment.ny.gov or through the NYS OASAS website. Visit CombatAddiction.ny.gov to learn more about the warning signs of addiction, review information on how to get help, and access resources on how to facilitate conversations with loved ones and communities about addiction. For tools to use in talking to a young person about preventing alcohol or drug use, visit the state's Talk2Prevent website.