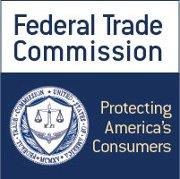 What's New in Residential Real Estate Brokerage Competition – An FTC-DOJ Workshop
CONSTITUTION CENTER 400 7th St SW, Washington, DC 20024 | Directions & Nearby
EVENT DESCRIPTION
The Federal Trade Commission and Department of Justice will hold a joint public workshop in Washington, DC on June 5, 2018, to explore competition issues in the residential real estate brokerage industry. Buying or selling a home is one of the biggest financial transactions most consumers make in their lives, and the residential real estate brokerage industry has seen significant change in recent years, including the emergency of new business models. The workshop will focus on developments since the publication of the FTC and DOJ's Report on Competition in the Real Estate Brokerage Industry in 2007.
Topics to be discussed at the workshop include:
Existing and emerging consumer-facing platforms for accessing listings information
Availability of listings information to consumers
Regulatory and competitive hurdles facing listings platforms
Effect of listings platforms on consumers' use of real estate services
Changes in traditional real estate broker, brokerage, and Multiple Listing Service (MLS) practices
Emergence and growth of nontraditional fee and service models
Obstacles and catalysts to innovation in real estate fee structures and service models
Competitive impact of nontraditional real estate fee and service models
Effect of antitrust enforcement actions and consent decrees on competition in the residential real estate industry
State licensing regimes relating to residential real estate transactions
To aid our analysis of these issues, the staff of the Federal Trade Commission and the Department of Justice seek public comment from interested parties. In particular, we invite comment on the following questions:
How has residential real estate brokerage competition evolved over the last ten years?  Has consumer demand for particular brokerage services or models changed with increasing reliance on Internet-enabled technologies?  How do brokers compete today with respect to fees, services, reputation for quality, and other variables?
How have Internet-enabled technologies, including consumer-facing platforms for accessing listings information, changed the residential real estate brokerage industry?  What are the benefits and drawbacks of these platforms for consumers? 
What are the current barriers to competition in residential real estate brokerage markets? 
What have been the effects of past regulatory and antitrust enforcement actions on residential real estate brokerage markets? What actions can legislatures, regulators, and other government bodies take to maintain future competition in this industry? 
Attending the Workshop
The workshop is free and open to the public.
Pre-registration for the workshop is not required, but it is encouraged so that we may better plan for the event.  To pre-register, please email your name and affiliation to RealEstateWorkshop@ftc.gov(link sends e-mail). Please include "RSVP" in the subject line. Seating will be on a first-come, first-served basis. 
Please bring a valid government-issued photo ID (government badge, license, passport, etc.) and arrive in time to go through security. The security processing will include a metal detector and X-ray screening of all hand carried items. 
Questions?
If you have a question about the workshop, please email RealEstateworkshop@ftc.gov(link sends e-mail).