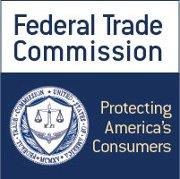 Fighting Consumer Fraud and Identity Theft in Minnesota
EVENT DESCRIPTION
Join the Federal Trade Commission for a free, one-hour webinar to learn about the top scams reported in Minnesota and get tips to help people in your community avoid scams, protect their identity and recover from identity theft.
June 21 at 10 a.m. CT / 11 a.m. ET
Speakers will include staff from the:
Federal Trade Commission
Office of the Minnesota Attorney General
Better Business Bureau of Minnesota and North Dakota
Mid-Minnesota Legal Aid
Centers for Medicare and Medicaid
How to Participate
Join the webinar online(link is external). The link will activate a few minutes before the webinar starts.
To hear the webinar, you must call 1-800-700-7784. Give the operator the name of the webinar: Fighting Consumer Fraud and Identity Theft in Minnesota.
If you have trouble accessing the WebEx webinar, choose the option to run a temporary application. You also can download the presentation at Consumer.gov/StateWebinars.
If you have questions about the webinar, contact everycommunity@ftc.gov(link sends e-mail).
Sign Up for Email Updates about the Webinar