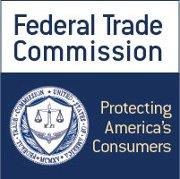 FTC Reaches Settlement with Defendant Related to Tech Support Scam
A California man has agreed to pay more than $136,000 and to a permanent ban on offering tech support services as part of a settlement with the Federal Trade Commission over allegations that he provided substantial assistance to an India-based tech support scam.
In its complaint, the FTC alleges that Parmjit Singh Brar, the operator of Genius Technologies, LLC and Avangatee Services, LLC, provided substantial support and assistance to the tech support scheme by receiving and processing customer payments and establishing and maintaining business accounts upon which the scheme depended. The accounts included telephone and remote computer connection services.
As part of the scheme, Indian telemarketers contacted consumers by calling them or using Internet pop-up ads disguised as security alerts to trick consumers into buying bogus tech support services, according to the complaint. The telemarketers claimed to be from well-known tech companies and warned consumers that their computers were at risk. If the telemarketers persuaded consumers to give them remote access to consumers' computers, the telemarketers purported to find a serious cyber-threat and claimed they would install expensive and high-quality security software to resolve the problem in exchange for a substantial sum of money. The FTC alleges that the telemarketers installed out-of-date security software, and, in the process, illegally obtained consumers' personal information without their permission. The cost to consumers ranged between several hundred dollars to tens of thousands of dollars.
As part of the settlement with the FTC, Brar is permanently banned from marketing, promoting, or offering tech support services, and has agreed to a $7,577,516 monetary judgment, which will be partially suspended upon payment of $136,403 due to the defendant's inability to pay the full amount.
The case was first announced in February in conjunction with an enforcement sweep launched by the U.S. Department of Justice aimed at stopping illegal schemes that exploit older Americans.
The Commission vote approving the stipulated final order was 5-0. The FTC filed the proposed order in the U.S. District Court for the Northern District of California, San Francisco Division.
NOTE: A stipulated final order has the force of law when approved and signed by the District Court judge.