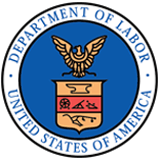 U.S. DEPARTMENT OF LABOR INVESTIGATION RECOVERS $63,486 FOR EMPLOYEE WRONGFULLY TERMINATED BY ROOFING COMPANY
SEATTLE, WA – Mt. Baker Roofing has paid a total of $63,486 to a former employee after a U.S. Department of Labor Wage and Hour Division (WHD) investigation found that the employer violated requirements of the Family and Medical Leave Act (FMLA) and interfered with the employee's ability to exercise his rights under that law. Mt. Baker Roofing paid $31,743 for lost wages and increased medical expenses incurred by the employee due to the loss of health benefits upon termination of employment, and also paid the employee an additional $31,743 in liquidated damages.
WHD investigators found that Mt. Baker Roofing – based in Bellingham, Washington – knew of the employee's serious health condition but failed to offer required FMLA protections. The employer failed to inform the employee that he was eligible for FMLA leave, and failed to designate his time away from work as FMLA-protected. Investigators also found that the employer retaliated against the employee and wrongfully terminated his employment.
"The Wage and Hour Division is committed to protecting employees' rights under the Family and Medical Leave Act and to educating employers and employees about their rights and responsibilities under the law," said Jeanette Aranda, Wage and Hour Division District Director in Seattle. "Our enforcement protects law-abiding employers, and helps to ensure workplace flexibility and protections."
The employee did not seek reinstatement with the employer.
The FMLA entitles eligible employees of covered employers to take unpaid, job-protected leave for specified family and medical reasons with continuation of group health insurance coverage under the same terms and conditions as if the employee had not taken leave.
For more information about the FMLA and other laws enforced by the Division, contact its toll-free helpline at 866-4US-WAGE (487-9243). Information is also available at www.dol.gov/whd.