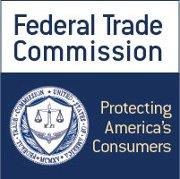 FTC Releases Agenda for June Workshop on Cryptocurrency Scams
The Federal Trade Commission has released its final agenda for a June 25 workshop in Chicago that will examine scams involving cryptocurrencies.
Andrew Smith, Director of the FTC's Bureau of Consumer Protection, will give opening remarks at the workshop followed by three panel discussions. The first panel will provide background on consumer uses of cryptocurrencies. A second panel will examine different types of cryptocurrency scams. The last panel will discuss enforcement approaches to combating cryptocurrency scams, including law enforcement actions taken to date and challenges in effective enforcement.
The workshop, which is free and open to the public, will be held starting at 1 pm, Central Time at DePaul University located at 1 East Jackson Blvd., Suite 8005, Chicago, IL 60604. Pre-registration is not required, but attendees are encouraged to register for the event at fintechseries@ftc.gov(link sends e-mail). This event will be webcast on the FTC's website. A webcast link will be posted on the event page on the day of the event.