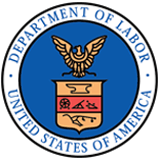 U.S. DEPARTMENT OF LABOR DATA SHOWS THAT AMERICAN JOB OPENINGS EXCEED JOB SEEKERS FOR FIRST TIME ON RECORD
WASHINGTON, DC – For the first time on record, the number of American job openings exceeds the number of job seekers – providing the latest indicator of continued job growth and economic strength under President Donald J. Trump.
The Job Openings and Labor Turnover Survey (JOLTS) issued today by the U.S. Department of Labor's Bureau of Labor Statistics (BLS) showed a record 6.7 million available jobs in the United States during the month of April. Previously released BLS data showed 6.3 million job seekers in April and 6.1 million job seekers during the month of May.
"Never before have we had an economy where the number of open jobs exceeds the number of job seekers," said U.S. Secretary of Labor Alexander Acosta. "This Administration is committed to ensuring that all Americans have the necessary skills to access good, family-sustaining jobs. With the lowest unemployment rate in over 18 years and 3.4 million jobs created since President Trump's election, this is a great time be a job seeker in the United States."
The record number of job openings announced today is the latest employment record set during the Trump Administration. Under President Trump, the unemployment rates for African-Americans, Hispanic-Americans, and Asian-Americans reached record lows. During the month of May, the unemployment rates for adult women and adult men reached the lowest levels since 2000, at 3.3% and 3.5% respectively.