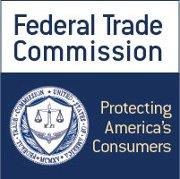 FTC Approves Alimentation Couche-Tard Inc.'s Application for Sale of a Third Retail Fuel Station in Alabama
The Federal Trade Commission has approved an application by Alimentation Couche-Tard Inc., or ACT, to divest the last of the three Alabama retail fuel stations that ACT is required to divest under the FTC's Jan. 5, 2018, order. The order settles charges that ACT's acquisition of competitor Jet-Pep, Inc. would violate federal antitrust law.
ACT will sell the fuel station, which is located in Valley, Alabama, to PPBB, LLC. PPBB is an acceptable buyer. PPBB is a new entrant and PPBB's owner has substantial business experience in operating a retail fuel station.
On June 8, 2018, the FTC approved the divestiture of two retail fuel stations, in Brewton and Monroeville, Alabama to Marketplace Development LLC.  
The Commission vote to approve the application was 5-0. (FTC File No. 1710207; the staff contact is Elizabeth Piotrowski, Bureau of Competition, 202-326-2623.)