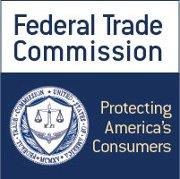 FTC Staff Submits Comment to Pennsylvania PUC
The Federal Trade Commission staff has submitted a comment to the Pennsylvania Public Utility Commission (PUC) on a proposed rulemaking that would update rules and regulations that provide retail electricity pricing transparency to residential and small commercial electricity customers.
The staff comment, representing the views of the agency's Office of the General Counsel, Office of Policy Planning, and Bureau of Economics, supports the PUC's efforts to preserve the ability of residential and small commercial electricity customers to choose dynamic pricing plans. By requiring electricity retailers to provide accurate and clear information to such customers, the PUC helps customers make more informed decisions in choosing such plans. Regarding a proposal to revise disclosure requirements for contracts offered to those customers, the comment encourages the PUC to make the disclosure requirements more compatible with potential innovations in retail electricity rate offers.
"Overall," the comment concludes, "we commend the PUC for its consistent focus on helping customers in both the electricity and natural gas retail sectors to make well-informed decisions rather than imposing particular views of what choices electricity customers should be allowed to make."
The Commission vote authorizing the staff comment was 5-0. (FTC File No. V180003; the staff contact is John H. Seesel, Office of the General Counsel, 202-326-2702.)