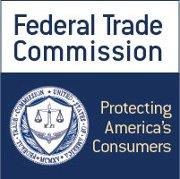 Decrypting Cryptocurrency Scams
DePaul University
TAGS:
EVENT DESCRIPTION
As consumer interest in cryptocurrencies like bitcoin has grown, scammers have reportedly become more active in this area.  Reported scams include deceptive investment and business opportunities, bait-and-switch schemes, and deceptively marketed mining machines. The FTC has continued its efforts to educate consumers about cryptocurrencies and hold fraudsters accountable.
The half-day event will bring together consumer groups, law enforcement, research organizations, and the private sector to explore how scammers are exploiting public interest in cryptocurrencies such as bitcoin and Litecoin and to discuss ways to empower and protect consumers.
The event, which is free and open to the public, will be held starting at 1 pm Central Time at DePaul University located at 1 East Jackson Blvd., Suite 8005, Chicago, IL 60604. Pre-registration is not required, but attendees are encouraged to register at fintechseries@ftc.gov(link sends e-mail). This event will be webcast live, and a link will be posted on this page on the day of the event.
The workshop is part of the FTC's ongoing work to protect consumers taking advantage of new and emerging financial technology. As technological advances expand the ways consumers can store, share, spend, and borrow money, the FTC is working to keep consumers protected while encouraging innovation for consumers' benefit.
FTC PRIVACY POLICY
Under the Freedom of Information Act ("FOIA") or other laws, we may be required to disclose to outside organizations the information you provide when you pre-register. The Commission will consider all timely and responsive public comments, whether filed in paper or electronic form, and as a matter of discretion, we make every effort to remove home contact information for individuals from the public comments before posting them on the FTC website.
The FTC Act and other laws we administer permit the collection of your pre-registration contact information and the comments you file to consider and use in this proceeding as appropriate. For additional information, including routine uses permitted by the Privacy Act, see the Commission's comprehensive Privacy Policy.
This event is open to the public and may be photographed, videotaped, webcast, or otherwise recorded. By participating in this event, you are agreeing that your image — and anything you say or submit — may be posted indefinitely at ftc.gov or on one of the Commission's publicly available social media sites.