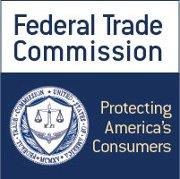 Avoiding World Cup scams
by Andrew Johnson
Division of Consumer & Business Education, FTC
The long-awaited 2018 World Cup is underway. Fans from across the world have flocked to Russia in support of their favorite teams. Though most have already bought their tickets, many are still hoping to come across an unbeatable deal that will get them to the Cup.
While fans hope for a good deal, scammers hope for ticket-hungry fans. Here are a few tips for avoiding World Cup-related scams:
Ignore any email that claims you've won World Cup tickets or a lottery prize to attend the Cup. The offer may seem promising, but the truth is, scammers are simply phishing for your personal information. Never open files or click on links sent by strangers. And never pay a fee to claim a prize.
 
FIFA.com is the official source for tickets. If you choose to buy tickets from a reseller or ticket broker, you run the risk of your tickets not arriving in time for the match, not arriving at all, or being invalid. Paying by credit card gives you protections, such as the right to dispute charges for items that you paid for, but never received.
 
Buying team apparel? Scammers often create fake online stores. Read reviews to see what people are saying about the seller or the website. Search online using the seller's name or website with terms like "reviews," "scam" or "complaint."
If you or someone you know has encountered or lost money to a World Cup related scam, report it to the FTC at ftc.gov/complaint.