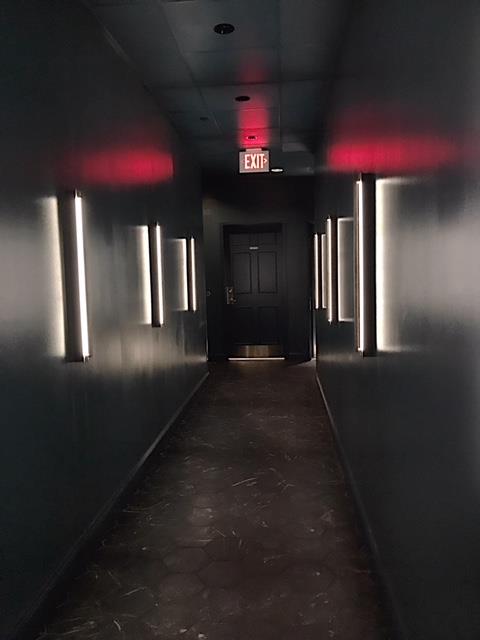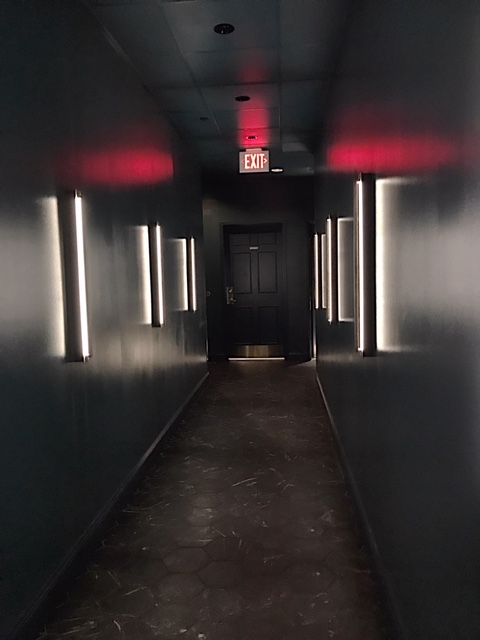 Classified @ Terminal C, Newark International Airport
The "by invitation only" restaurant at Newark Airport is down this long corridor and behind that closed door .....
Spooky, right? (Feels like a scene from the Twilight Zone ....)
Was able to copy this from the website:
Shhh...it's CLASSIFIED
You're just a reservation away from discovering a dining oasis.
At CLASSIFIED, you'll be part of a select group of travelers who get to experience this invitation-only, 36-seat restaurant. Featuring upscale American cuisine with seasonal options, CLASSIFIED will tease your palate — and your sense of excitement — with a modern dining retreat that's the first of its kind.