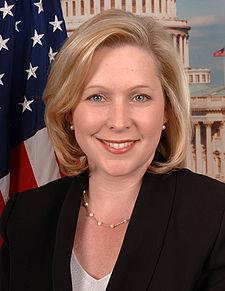 Lucas,

I'll never forget looking out over the National Mall and seeing pink hats and protest signs all the way back to the Washington Monument at the Women's March last year. The energy, determination and hope I felt last January are still driving me forward almost a year later.

It's been a long year of fighting the Trump administration.I'm in awe of everything you've accomplished, and I want to hear your stories. What battles have mattered most to you? What has surprised you? What has kept you going?

Will you take a minute to share your experiences with me? Start the survey by answering the first question below:
Did you attend one of the Women's Marches across the country in 2017?
I'm so grateful for everything this team has done over the past year, and I'm ready to keep fighting alongside you. Thank you so much for standing with me.

Kirsten