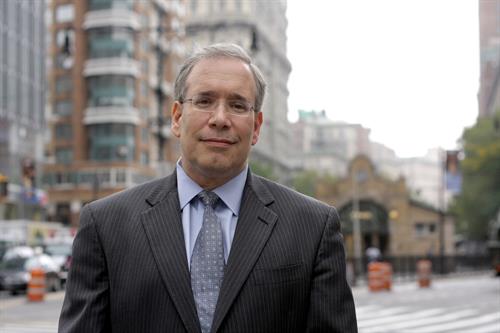 Comptroller Stringer Releases New, Data-driven Profiles Of Every Bus Route In The City
After releasing a comprehensive report on New York City's bus system last month, New York City Comptroller Scott M. Stringer recently released new route-by-route profiles for every bus in the five boroughs. The profiles give New Yorkers route-by-route data and information – including changes in ridership, average speeds, frequency of buses per hour, number of turns along the route, and more – to understand why and how New York City has a bus crisis.
The new profiles build on Comptroller Stringer's report released in late November – The Other Transit Crisis: How to Improve the NYC Bus System – which revealed that over the last eight years, the MTA bus system lost 100 million passenger trips as buses traveled at the slowest speeds of any large city in the country. The report found New York City's slow buses are a result of routes that are often long, unreliable, and meandering, and that too often they fail to connect working people to emerging job centers across the city, especially outside of Manhattan.
"It's an under-the-radar crisis that's harming New Yorkers on our streets each and every day. It's our bus system. The slowest bus system isn't in Los Angeles, or Boston, or Philadelphia. It's right here at home. If we're going to be a true five-borough economy, we have to modernize our buses and connect routes to new job centers. It's time for an overhaul," said New York City Comptroller Scott M. Stringer. "We put out this data to keep New Yorkers informed, to give them the tools they need to understand the problem we're facing. We know that we need to take bold steps today to create a modern, best-in-class, 21st century bus system tomorrow."
The Comptroller's bus route profiles provide granular detail on ridership for each route, as well as the length of bus routes, number of stops along them, the average distance between stops, the number of turns along each route, and their proximity to subway stations, which illuminate the challenges that confront certain neighborhoods that are transit desserts. The profiles are also presented on-line in an interactive, user-friendly format.
Top Five Slowest Routes By Speed (MPH)
M42 – 3.90
M31 – 4.14
M57 – 4.17
M66 – 4.25
M50 – 4.51
Worst On-time Performance (OTP)
SBS15 – 33.9%
M1 – 36.3%
Q113 – 36.6%
S86 – 37.8%
SBS60 – 38.1%
Top Five Longest Routes (In Miles)
S78 – 20.8 miles
S74 – 19.4 miles
S59 – 16.0 miles
B15 – 13.3 miles
B82 – 12.8 miles
Most Turns Along Route
Bx8 – 29
S57 – 28
Q39 – 27
Q102 – 26
S52 – 26
Among the findings that are highlighted in Comptroller Stringer's previous bus analysis include:
The MTA bus system lost 100 million riders in the last eight years, falling from 868 million passenger trips in 2008 to 769 million in 2016.
While the MTA has found that long and meandering bus routes are inefficient and unreliable, 38 local routes make at least 15 turns.
The average New York City Transit bus travels at an average of 7.4 MPH – slowest among the 17 largest bus systems in the nation.
To read today's release of bus profiles, click here.
To read the Comptroller's initial bus report, The Other Transit Crisis: How to Improve the NYC Bus System, click here.
###