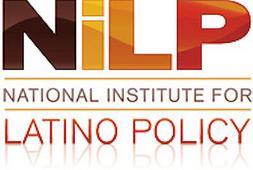 Dear NiLPster:
As you may already know, we have been harping for years on how the Democratic Party needs to stop taking the Latino vote for granted. This is especially an important issue this year as the Democrats aim at taking back the Congress to begin to take on the Trump Administration.
NiLP has developed
a checklist of things
that the Democratic National Committee should be doing to better outreach to the Latino community and have our community have a bigger voice within the party. We were going to prepare one for the Republicans, but the, what would be the point.
To promote this "Democratic Party Accountability Check List" we are requesting that you tweet the following message today and often to support this campaign:
The Democratic Party has to stop taking the Latino vote for granted. Use this handy checklist to hold the DNC accountable to Latinos. Pass it on! http://bit.ly/2Go2OBj #LatinosHoldDNCAccountable
Let's see what happens!
Angelo