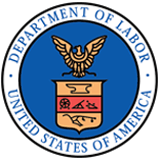 PENNSYLVANIA MANUFACTURER TO PAY $377,144 TO 47 EMPLOYEES FOLLOWING INVESTIGATION BY U.S. DEPARTMENT OF LABOR
Additional Penalty of $30,800 Assessed for Child Labor Violations
The U.S. Department of Labor and a Pennsylvania manufacturing company reached an agreement to resolve alleged overtime, recordkeeping, and child labor violations of the federal Fair Labor Standards Act (FLSA).
Stoltzfus Structures LLC will pay $188,572 in back wages and an equal amount in liquidated damages to 47 employees. The company also has been assessed, and has not contested, a penalty in the amount of $30,800 for violations of the child labor provisions of the FLSA.
The Department's Wage and Hour Division investigation found that the Atglen-based company failed to pay 47 non-exempt salaried employees overtime when they worked more than 40 hours per week. Stoltzfus Structures erroneously considered many of its employees to be exempt from the requirements of the FLSA, due to their alleged ownership of a small portion of the business. The employer also failed to make and keep a record of hours worked.
The Division's investigation also determined that Stoltzfus Structures violated child labor requirements by permitting a 16-year-old employee to operate a table saw with a circular blade resulting in a serious injury. The employer also permitted six 16-year-old employees to operate a pneumatic-powered staple gun and a battery-operated drill. Additionally, the company employed three 15-year-olds in the prohibited occupation of manufacturing, and allowed them to operate power-driven woodworking machines. These minors were not employed as student learners, nor were they enrolled in any apprenticeship or vocational education programs.
"We urge employers to avail themselves of the resources we provide to show them how to comply with federal pay and child labor laws," said Wage and Hour District Director James Cain, in Philadelphia. "Employment opportunities for minors must never come at the expense of their safety."