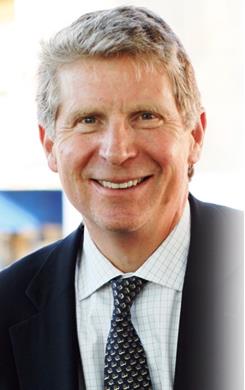 DA VANCE ANNOUNCES CHARGES FOR STEALING HURRICANE SANDY AID, DEFRAUDING DISASTER RELIEF AGENCIES
Manhattan District Attorney Cyrus R. Vance, Jr., recently announced the indictment of REGINA LEWIS, a/k/a REGINA ZLOTINA, 32, for stealing approximately $195,000 in Hurricane Sandy aid by submitting false documentation and altering case files in her role as a Disaster Case Manager. The indictment also charges CHARLES MURRAY, 37, ELLA ZLOTINA, 40, JOAL LIVINGSTON, 50, JAMIE HUGHES, 40, and CHRISTINE CLOVER, 48, with cashing checks for the stolen funds and depositing the checks into their personal bank accounts. The defendants are charged in a New York State Supreme Court indictment with Scheme to Defraud in the First Degree, Grand Larceny in the Second, Third, and Fourth Degrees, and Falsifying Business Records in the First Degree.[1]
"When Hurricane Sandy lashed New York's shores more than five years ago, the generosity of donor organizations extended a lifeline to victims—many of whom were left homeless in the storm's aftermath," said District Attorney Vance. "Here, the defendants are charged with exploiting that generosity with a scheme to steal nearly two-hundred thousand dollars in donations that might otherwise have served needy disaster victims. Schemes of this kind not only undermine the plight of victims, but also violate the public trust, and my Office's Financial Frauds Bureau remains committed to rooting out fraud against charities and other organizations."
According to court documents and statements made on the record in court, from February 2014 to June 2015, LEWIS worked as a Disaster Case Manager for Council of Peoples Organization (COPO), a New York City-based not-for-profit organization. In that role, she was responsible for compiling Hurricane Sandy victims' case files detailing their needs and recovery plans. LEWIS then presented those case files at roundtable meetings, based upon which donor organizations—including New York Disaster Interfaith Services (NYDIS) and The Salvation Army—committed to providing financial assistance.
From approximately August 2, 2014 through May 26, 2015, LEWIS submitted falsified applications purportedly seeking funding for Hurricane Sandy victims. Instead of providing accurate victim information, she altered real victims' case files and created false victim case files. Those case files falsely named LIVINGSTON, HUGHES, CLOVER, and MURRAY—who was LEWIS's boyfriend at the time—as landlords of victims in need of assistance, and additionally named at least ten other uncharged individuals as landlords.
Once a donor generated the requested funding made payable to the co-defendants, LEWIS would collect the checks. ZLOTINA and the other co-defendants then either cashed the checks or deposited them into their personal bank accounts and the accounts of uncharged individuals. ZLOTINA, LEWIS' sister, was employed at NYDIS from May 2013 to September 2014.
Approximately $195,000 was stolen in total, and the stolen funds were used for personal expenses, including dining, retail shopping, and insurance payments.
The investigation into this case is ongoing.
Assistant District Attorneys Caitlin Naun and Lucrece Francois are handling the prosecution of the case under the supervision of Assistant District Attorney Gloria Garcia, Deputy Chief of the Financial Frauds Bureau; Archana Rao, Chief of the Financial Frauds Bureau; and Executive Assistant District Attorney Michael Sachs, Chief of the Investigation Division. Trial Preparation Assistant Anna Vaynman, Principal Financial Investigator Michael Vecchio of the Forensic Accounting and Financial Investigations Bureau and Investigator Donjya Bardliving, and Supervising Rackets Investigator Elena Liu of the Manhattan DA Squad provided assistance with the investigation.
District Attorney Vance also thanked the following organizations and law enforcement partners for their assistance with the case: New York Disaster Interfaith Services, Council of Peoples Organization, The Salvation Army, the Wake County Police Department, the Wake County Sheriff's Office, and the Wake County District Attorney's Office.
[1] The charges contained in the indictment are merely allegations, and the defendant is presumed innocent unless and until proven guilty. All factual recitations are derived from documents filed in court and statements made on the record in court.
Defendant Information:
REGINA LEWIS, a/k/a REGINA ZLOTINA, D.O.B. 4/24/1985
Brooklyn, NY
Charges:
Grand Larceny in the Second Degree, a class C felony, one count
Grand Larceny in the Third Degree, a class D felony, one count
Scheme to Defraud in the First Degree, a class E felony, one count
Falsifying Business Records in the First Degree, a class E felony, five counts
CHARLES MURRAY, D.O.B. 2/9/1980
Brooklyn, NY
Charges:
Grand Larceny in the Third Degree, a class D felony, one count
ELLA ZLOTINA, D.O.B. 12/4/1977
Wake Forest, NC
Charges:
Grand Larceny in the Third Degree, a class D felony, one count
Grand Larceny in the Fourth Degree, a class E felony, one count

JOAL LIVINGSTON, D.O.B. 4/30/1967
Bronx, NY
Charges:
Grand Larceny in the Third Degree, a class D felony, one count
JAMIE HUGHES, D.O.B. 6/28/1977
Bronx, NY
Charges:
Grand Larceny in the Third Degree, a class D felony, one count
CHRISTINE CLOVER, 12/10/1969
Brooklyn, NY
Charges:
Grand Larceny in the Third Degree, a class D felony, two count