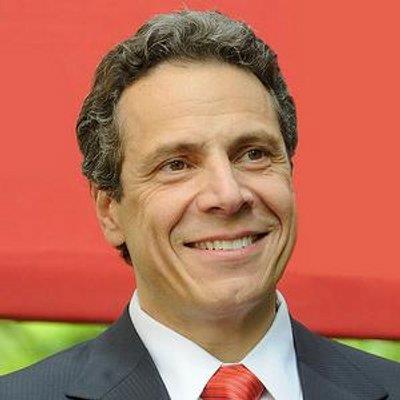 Governor Cuomo Announces Groundbreaking of $30 Million Affordable Housing Development in Suffolk County
Construction Begins on 66 Mixed-Income Rental Apartments with Access to Public Transit in Town of Southampton

Governor Andrew M. Cuomo recently announced the start of construction on a new affordable housing development that includes 11 multifamily rental buildings with 66 affordable apartments. The housing development, Speonk Commons, will be located near the Long Island Rail Road in an area with a variety of retail and commercial buildings, and will deliver high-quality, affordable homes for working families. All 11 buildings have been designed to match the rural aesthetic of Southampton and the historic, architectural and natural qualities of the surrounding area.

"Increasing access to affordable homes is a top priority, and by investing in the construction of these housing developments, we are helping to ensure more hardworking Long Islanders will have access to a decent place to call home," Governor Cuomo said. "With easy access to public transit in Suffolk County, the new apartments will help these New Yorkers provide for themselves and their families, while supporting our efforts to establish a better, stronger Empire State for all."

Speonk Commons consists of two scattered site developments. The first site, located at 41 North Phillips Avenue in the Hamlet of Speonk, will consist of eight two-story buildings that will provide 38 rental units. The site will consist of 12 studios, 14 one-bedroom and 12 two-bedroom apartments. One of the eight buildings will also include 2,304 square-feet of retail space on the ground floor. The Speonk site is located a short walk from the Long Island Rail Road Montauk Branch Speonk station and near a variety of local businesses including retail and restaurants.

The second site, located at 161 Sandy Hollow Road, will consist of three two-story buildings that will provide 28 rental units. The site will consist of 14 studio, 12 one-bedroom, and 2 two-bedroom apartments. This site is currently vacant and had been previously used for gravel and sand mining.

Both sites will meet the energy efficiency requirements of the NYSERDA Low-rise Residential New Construction Program and will meet LEED for Homes standards. Solar panels will also be incorporated at both projects. When combined with the electric heat and water heating, the solar panels will help dramatically reduce the carbon footprint of these new housing developments.

The total cost of the housing development is $30 million. New York State Homes and Community Renewal provided $1,298,000 in Low Income Housing Credits that will generate $13,497,850 in equity; $469,692 in NYS Low Income Housing Credits that will generate $3,005,731 in equity; and $3,146,676 from the Housing Trust Fund.

The development is also supported with a $2.2 million acquisition loan from Suffolk County; $4.5 million loan from Community Preservation Corporation; $2.5 million in Morgan Stanley Settlement funds; and $250,000 from the Southampton Housing Authority.

The gross rents (rent plus utilities) will range from $950 to $1,715 a month, and will be affordable to households with incomes ranging from 50 percent to 85 percent of area median income.

New York State Homes and Community Renewal Commissioner RuthAnne Visnauskas said, "Speonk Commons will bring 66 attractive and affordable apartments to the Town of Southampton, allowing low-to-moderate income households to remain in the community they call home. This development is a concrete example of Governor Cuomo delivering on his commitment to build affordable housing across all regions of New York State."

NYSERDA President and CEO Alicia Barton said, "The construction of these new affordable housing units will provide access to quality housing that incorporates energy efficiency, renewable energy and meets the high standards of LEED certification. This project underscores the priority with which Governor Cuomo has put on making New York's building stock more energy efficient, and affordable, so New Yorkers have a more comfortable and healthier place to call home."

Senator Ken LaValle said, "The new housing will create affordable housing for local families and ease some of the financial strains that they face. The initiative illustrates how multiple levels of government can work together to make Long Island more affordable for our residents. In addition, the developments utilize state-of-the-art green technology that is both environmentally and budget friendly. These are real results that will go a long way in creating a more affordable future and better quality of life for local residents."

County Executive Steve Bellone said, "Speonk Commons and other projects like it is a strong display of Suffolk County's commitment to providing affordable housing and transit-oriented developments that connect our vibrant downtowns to help sustain economic growth in our region. Suffolk County is proud to have provided $1.3 Million from the Acquisition of Land for Workforce Housing Capital Program to offset the costs of land acquisition and help make this project a reality."

Southampton Town Supervisor Jay Schneiderman said, "This project is the result of working closely with the community to understand and address the acute need for affordably priced housing for our workforce."

Southampton Town Director of Housing and Community Development Diana Weir said, "We are so pleased that these units will fill the most pressing need for housing in Southampton, which is affordable rentals."

Southampton Housing Authority Executive Director Curtis Highsmith Jr said, "Affordable and attainableh are the American Dream, and the ability to fulfill this dream in Southampton Township marks the example that it can happen anywhere. Such an incredible team effort led by Dave Gallo and the talented staff at Georgic Green Ventures, LLC, to secure the support of NYS Housing and Community Renewal, the office of the NY State Attorney General's Office, Suffolk County Legislator Bridget Fleming, Jason Smagin and the Suffolk County Community Development, Lisa Tyson of the Long Island Progressive Coalition, Resi Cooper, Jim Morgo, TD Bank, and Raymond James. It just shows you that it takes a unity army to help dreams come true."

Local Initiatives Support Corporation's Director of the NYS Housing Stabilization Fund Helene Caloir said, "Speonk Commons, a hop, skip, and a jump from the Speonk LIRR station, is a great combination of urgently needed affordable housing, public transportation access and commuter-serving businesses. LISC is honored to help fund, using resources generated through Attorney General Schneiderman, this example of transit-oriented development at its finest. Congratulations to the Southampton Housing Authority and Georgica Green for breaking ground on a development that meets such a range of community needs."

Georgica Green Ventures, LLC President David Gallo said, "Georgica Green Ventures, LLC is thrilled to have worked with New York State Homes and Community Renewal and Commissioner RuthAnne Visnauskas, the Town of Southampton Housing Authority, the Town of Southampton and local community, Suffolk County, TD Bank, Raymond James, the Attorney General's Office, LISC, and the Community Preservation Corporation. It took a true team effort to start construction on Southampton's first affordable development and we look forward to proving that affordable housing can be an asset to all communities."