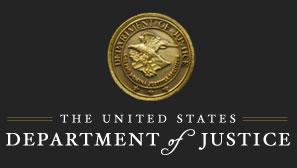 Second Conspirator Pleads Guilty in Fraudulent Medical Device Scheme
Canadian Resident Sold Laser Devices as Treatment for Scores of Conditions
A second individual pleaded guilty in connection with a scheme to defraud consumers by selling light-emitting devices as a treatment for more than 200 different diseases and disorders, the Department of Justice reccently announced.
Irina Kossovskaia, 63, of Ontario, Canada, pleaded guilty in the District of South Dakota to one count of conspiracy to introduce misbranded medical devices into interstate commerce with the intent to defraud and mislead. Kossovskaia faced charges along with Robert "Larry" Lytle and Fredretta Eason relating to her involvement with the devices, known as the "QLaser System." A fourth individual, Ronald D. Weir, Jr., pleaded guilty to his role in the conspiracy last February.
According to documents filed with the U.S. District Court for the District of South Dakota, Kossovskaia and co-conspirators including Lytle and Weir marketed and distributed QLaser devices by falsely claiming that the devices could safely and effectively treat a panoply of medical conditions at home, including cancer, diabetes, autism, HIV, and heart disease. No published clinical or scientific studies supported the use of QLaser devices to treat such serious conditions, and the U.S. Food and Drug Administration (FDA) never approved the devices for such use.
As part of her plea agreement, Kossovskaia admitted that she and Lytle made false claims about the QLasers' curative powers to mislead consumers into purchasing the devices, which sold for over $4,000 per unit. Kossovskaia further admitted to assisting Lytle by smuggling hundreds of QLaser devices out of Rapid City to her facility in upstate New York after a federal court ordered Lytle to stop selling the devices. Kossovskaia continued to sell the devices until 2017 and funneled tens of thousands of dollars in proceeds to Lytle, even though he was under court order to refund consumers for every QLaser purchase made since 2001.
"Fraudulent medical device scams exploit vulnerable citizens," said Acting Assistant Attorney General Chad A. Readler of the Justice Department's Civil Division. "The Department of Justice will continue its efforts to protect people from those who knowingly peddle ineffective and potentially dangerous products as treatments for serious illnesses."
"Deplorable schemes involving unproven, ineffective and worthless medical devices take advantage of people who are impaired by chronic, debilitating pain and disease. The U.S. Postal Inspection Service is committed to ensuring that these types of schemes are investigated aggressively," said U.S. Postal Inspector in Charge Dana Carter of the Denver Division, which covers multiple states including South Dakota. "It is imperative that we continue to protect those vulnerable individuals who unknowingly fall prey to these schemes in their time of need. We cannot allow fraudsters like these to utilize the U.S. mail to further their schemes."
U.S. District Judge Karen E. Schreier accepted Kossovkaia's plea. In addition to fines, Kossovskaia faces a maximum statutory sentence of five years' imprisonment. A sentencing date has not yet been set.
The U.S. Postal Inspection Service investigated this case. Trial Attorney Ross S. Goldstein of the Justice Department's Consumer Protection Branch and Assistant U.S. Attorney Kevin Koliner of the U.S. Attorney's Office for the District of South Dakota are prosecuting the case.
Additional information about the Consumer Protection Branch and its enforcement efforts may be found at http://www.justice.gov/civil/consumer-protection-branch. For more information about the U.S. Attorney's Office for the District of South Dakota, visit its website at https://www.justice.gov/usao-sd.