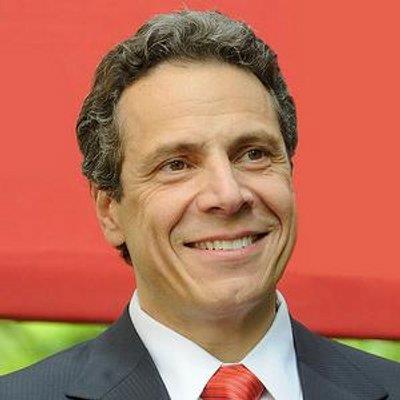 Governor Cuomo Announces Actions to Protect Thousands of Immigrants from Trump's Decision to End Temporary Protected Status for Salvadorans
Federal Government Ends TPS Status for 16,200 Salvadorans and Thousands of Haitians and Nicaraguans Currently Living in New York State
Governor Directs New York State Department of State to Increase Resources Available to Communities Across New York
Residents Seeking Information and Legal Counsel Urged to Call New Americans Hotline: 1-800-566-7636
Office for New American Outreach Centers, Liberty Defense Project to Increase Outreach
Governor Andrew M. Cuomo recently directed the New York State Department of State to increase access to and offer additional resources for communities impacted by the Trump administration's arbitrary decision to end Temporary Protected Status for individuals from El Salvador, Haiti and Nicaragua. Of the 114,127 Salvadorans currently living in New York State, 16,200 are TPS beneficiaries and will be impacted by the federal government's decision to end TPS recognition for the country.
"After fleeing a horrific natural disaster, Salvadorans found safe haven on our shores and have called the U.S. home for more than a decade. They have worked hard, paid taxes, bought homes, and had families - all in an effort to achieve the American Dream," Governor Cuomo said. "This federal administration's decision to tear families apart, disrupt small businesses, and lead those who have become part of the American fabric to an uncertain future, is disgraceful and unjust. We will work day in and day out to connect with impacted New Yorkers and make sure they know their rights and legal options in order to help protect these hard-working men and women."
Yesterday, the Trump Administration announced it was ending TPS recognition for Salvadorans living in the U.S., effective September 9, 2019. El Salvador residents had been granted TPS since 2001, when an earthquake devastated the Central American country. The decision to end TPS for Salvadorans follows the Trump administration's recent termination of TPS recognition for Haiti, impacting 50,000 individuals nationwide, and Nicaragua, impacting 2,800 individuals nationwide.
Governor Cuomo has directed the New York State Office for New Americans and the Liberty Defense Project - both hosted by the New York State Department of State - to increase outreach and communication efforts to impacted residents and communities across the state to ensure they understand their rights and legal options.
Since 1990, the United States has offered TPS to immigrants from 10 countries that have experienced civil unrest, violence, a natural disaster or an epidemic. Those who are granted TPS - approximately 342,570 individuals across the nation - have the legal right to reside and work in the United States. El Salvador, Haiti and Honduras constitute the countries with the most TPS beneficiaries in the U.S.
New York Secretary of State Rossana Rosado said, "New York is a beacon for immigrant rights, and our legal partners are critical to protecting these populations. The Office for New Americans and the Liberty Defense Project stand ready to assist our diverse immigrant communities in navigating the drastic changes put forth by the federal government."
U.S. Representative Yvette Clarke of the 9th District, who recently sponsored legislation to let every person covered by TPS on Jan. 1, 2017 apply for permanent residency by proving before a judge that they would face extreme hardship if forced to return home, said, "Our nation has welcomed TPS beneficiaries who fled unexpected and, in some cases, deplorable circumstances in their home countries, and has given them opportunity to flourish here in the U.S. These hard-working men, women, and their children have embraced their new lives and have become a part of the fabric of our nation. Many are business owners, hairdressers, teachers, nurses, and doctors. They are our neighbors and friends. I applaud the Governor's continued commitment to these individuals and stand shoulder-to-shoulder with him in protecting our communities."
Jose Calderon, President of Hispanic Federation, said, "By terminating the Temporary Protected Status program to Salvadorans, the Trump administration has turned its back on America's promise to be a haven for those unable to safely return to their home country. Ending TPS will not make us richer or safer. Instead it will damage our economy irreparably, heartlessly break up families, and destabilize established communities (nearly one-third of TPS holders own homes in their communities). We stand with Governor Cuomo and call on Congress to rectify this grave injustice immediately by passing legislation that would provide permanent residency for long-time TPS holders."
Angela Fernandez, Esq, Executive Director of Northern Manhattan Coalition for Immigrant Rights, said, "In light of the federal government's termination of TPS for 277,000 El Salvadorians, we celebrate Governor Cuomo's forethought in creating the Liberty Defense Program of the NYS Office of New Americans. The Liberty Defense Program allows organizations like ours, and other across the state, provide the highest quality immigration legal defense to those who are most disenfranchised. And in this case, it will mean the difference between being deported or being able to remain in the only country many TPS holders call home."
Elise Damas, Lawyer for Central American Refugee Center, said, "The federal government's decision to end TPS will be disastrous for our Salvadoran neighbors across New York State, but in the face of this injustice we must stand up and fight. New York State has always welcomed new Americans and we will not allow anti-immigrant sentiments in Washington to change that."
Additional Resources and the New Americans Hotline
Anyone impacted by the TPS decision may contact the New Americans Hotline at 1-800-566-7636. The toll-free, multilingual hotline provides live assistance in more than 200 languages. Anyone can call the hotline for information and referrals, regardless of citizenship or documented status. Calls to the hotline are confidential and anonymous. The hotline operates from 9 a.m. - 8 p.m. (ET), Monday through Friday (excluding Federal holidays), and is managed by Catholic Charities Community Services.
The Office for New Americans' 27 neighborhood-based Opportunity Centers, and lawyers specializing in immigration law and members of the Liberty Defense Project, will provide free up-to-date information and advice to TPS individuals from all affected countries and through individual consultations. The consultations can also provide guidance and screening for possible adjustment of immigration status.
To locate an Office for New Americans Opportunity Center, click here. To view the Office for New Americans Opportunity Centers Map, click here.
Upcoming Know Your Rights seminars and consultations will take place on the dates included below. Locations will be announced as soon as possible and made available through the hotline and online at: www.newamericans.ny.gov.
February 8 - Hispanic Federation and Make the Road New York
February 15 - Northern Manhattan Coalition for Immigrant Rights and Hispanic Federation
February 22 - Opportunities for a Better Tomorrow
The New York State Office for New Americans
Governor Cuomo established the Office for New Americans to assist newcomers to New York State who are eager to contribute to our economy and become part of the family of New York State. The New York State Office for New Americans helps New Americans fully participate in New York State civic and economic life.
The Office is committed to strengthening New York State's welcoming environment for New Americans and facilitating their success by:
Creating a network of neighborhood-based "Opportunity" Centers;
Increasing access to English-for-Speakers-of-Other-Languages (ESOL) training;
Preparing New Americans for the naturalization process;
Connecting New Americans to business resources to harness their entrepreneurial spirit;
Developing and leveraging the professional skills of New Americans;
Strengthening the connections between New Americans and their communities through civic engagement and other opportunities;
Reduce exploitation of New Americans by scammers and con artists; and
Marshal State resources to better serve New Americans.
The New York State Liberty Defense Project
The Liberty Defense Project is the first-in-the-nation, state-led public-private project to assist immigrants, regardless of status, in obtaining access to legal services and process. In 2017, Governor Cuomo announced a historic $11.4 million investment in this project.
The Liberty Defense Project is administered by the state's Office for New Americans and is run in partnership with law firms, legal associations, advocacy organizations, major colleges and universities, and bar associations.
The Liberty Defense Project provides:
Free legal consultations and screenings for immigrants throughout New York State;
Direct representation to immigrants in deportation proceedings as well as other cases;
Help with filing immigration applications for naturalization, employment authorization, permanent residency, etc.; and
Know Your Rights trainings for immigrants and community at large.