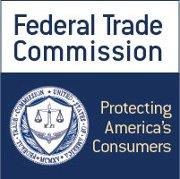 FTC Staff: Proposed Pennsylvania Legislation Affecting Nurse Practitioners Likely to Benefit Competition and Consumers while Promoting Principles of Economic Liberty
Federal Trade Commission staff submitted written comments on the competitive impact of a legislative proposal to modify the supervision requirements imposed on advanced practice registered nurse-certified nurse practitioners (APRN-CNPs) in Pennsylvania. The comments respond to a request from Pennsylvania State Representative Jesse Topper and encourage the Pennsylvania legislature to pass the legislation, which will spur competition to benefit consumers, and also promote economic opportunity for nurse practitioners.
The staff of the FTC's Office of Policy Planning and Bureaus of Competition and Economics submitted comments regarding Pennsylvania House Bill 100, which seeks to allow the state's Board of Nursing the authority to license APRN-CNPs to practice independently (including the ability to prescribe medications), without a physician's supervision, if they have at least three years and 3,600 hours of practice in a collaborative arrangement with a physician. The legislation, if passed, will also permit the Board to recognize the experience of APRN-CNPs who have been practicing in another state with collaboration requirements equivalent to Pennsylvania's.
The comment states that, "Undue regulatory restrictions on APRN practice can impose significant costs on health care consumers – patients – as well as both public and private third-party payors." The comment further explains that FTC staff have analyzed the likely competitive effects of APRN regulations in other states, and have found that removing excessive supervision requirements can lead to significant consumer benefits. Building in part on this work, in 2017 the FTC formed the Economic Liberty Task Force that is examining a broad range of professional licensing issues and bringing to light ways to promote entrepreneurship by avoiding costly and burdensome regulations that harm competition without offering countervailing benefits to consumers.
The staff comment refers to an FTC staff policy paper, issued in March 2014, which analyzes the competitive implications of various types of APRN regulations.
The Commission vote to issue the staff comments was 2-0. (FTC File No. V180002; the staff contact is Patricia Schultheiss, Office of Policy Planning, 202-326-2877).
The Federal Trade Commission develops policy initiatives on issues that affect competition, consumers, and the U.S. economy.