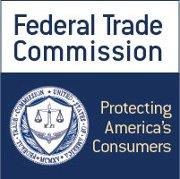 FTC Approves Fresenius Medical Care AG's Application for Approval of Proposed Plan to Establish New Outpatient Hemodialysis Clinic
The Federal Trade Commission has approved an application by Fresenius Medical Care AG & Co. KGaA to establish a new outpatient hemodialysis clinic in Wyoming, Michigan at a location previously divested by Fresenius.
The application is related to the FTC's complaint and proposed order, announced on February 28, 2012, allowing Fresenius's proposed acquisition of Liberty Dialysis Holdings, Inc. Under the order, Fresenius was required to sell 60 dialysis clinics throughout the United States to ensure continued competition after the deal was completed. The order, which became final on May 25, 2012, also prohibited Fresenius from re-acquiring, without prior Commission approval, any interests in the clinics it had to divest.
The Commission vote to approve the application was 2-0. (FTC File No. 1110170; Docket No. C-4348. The staff contact is Eric D. Rohlck, Bureau of Competition, 202-326-2681)
The Federal Trade Commission works to promote competition, and protect and educate consumers. You can learn more about how competition benefits consumers or file an antitrust complaint.