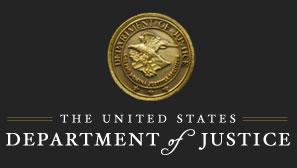 Sinaloa Cartel Cell Leader Pleads Guilty For Involvement in the Importation of Tons of Narcotics into the United States
Sinaloa Cartel cell leader Damaso Lopez-Serrano aka "Mini Lic," pleaded guilty in federal court to conspiracy to distribute controlled substances for purpose of unlawful importation following his self-surrender to U.S. law enforcement authorities at the Calexico West, Mexico Port of Entry on July 27, 2017.
Acting Assistant Attorney General John P. Cronan of the Justice Department's Criminal Division, U.S. Attorney Adam L. Braverman of the Southern District of California and Acting Special Agent in Charge Steve S. Woodland of the U.S. Drug Enforcement Administration (DEA) San Diego made the announcement.
Lopez-Serrano, 29, of Culiacan, Mexico, is believed to be the highest-ranking Mexican cartel leader ever to self-surrender in the United States. Lopez-Serrano pleaded guilty to all charges in an indictment returned by a federal grand jury in San Diego on Aug. 19, 2016, charging him and five of his close associates with conspiracy to distribute methamphetamine, heroin and cocaine intended for importation and conspiracy to import methamphetamine, heroin and cocaine.
Lopez-Serrano also pleaded guilty to an indictment returned Dec. 4, 2016, in the Eastern District of Virginia by the U.S. Attorney's Office for the Eastern District of Virginia and the Criminal Division's Narcotic and Dangerous Drug Section charging him with conspiracy to distribute cocaine intended for importation.
In a proceeding before U.S. District Judge Dana M. Sabraw, Lopez-Serrano accepted responsibility for his role as a leader within the Sinaloa Cartel, acknowledging that he organized the transportation and distribution of thousands of kilograms of controlled substances, including methamphetamine, cocaine and heroin, for importation from Mexico into the United States. Lopez-Serrano also admitted to possessing firearms for the purpose of promoting the Sinaloa Cartel's narcotics trafficking activities. A sentencing hearing is scheduled for July 12, 2018 at 10 a.m. before Judge Sabraw.
"Damaso Lopez-Serrano's conviction strikes a serious blow to the leadership of the Sinaloa Cartel and its violent drug trafficking activities," said Acting Assistant Attorney General Cronan. "The Administration, the Department and our law enforcement partners are steadfast in our commitment to pursuing and dismantling the international drug rings that poison our communities."
"Cartel leaders have two options – self-surrender or we will work with our counterparts to find you, arrest you and extradite you to San Diego," said U.S. Attorney Braverman. "For Lopez-Serrano's distribution of literally tons of methamphetamine, cocaine and heroin across the border to America, he will now face justice in a San Diego federal court."
"The guilty plea of this defendant tells the drug traffickers what they need to know," said Acting Special Agent in Charge Woodland. "DEA will keep picking off these violent criminals one by one until there are no more willing to get involved for fear that law enforcement will be coming for them soon. In the face of the current drug crisis we face in this country, DEA will continue to investigate and bring to justice these violent criminals."
The Southern District of California indictment in this case marked the conclusion of the fourth phase of a five-year investigation that, in total, has resulted in charges against over 125 people and has had a significant impact on the worldwide operations of the Sinaloa Cartel. This investigation has also offered one of the most comprehensive views to date of the inner workings of one of the world's most prolific, violent and powerful drug cartels. Cartel members and associates were targeted in this massive investigation involving multiple countries, numerous law enforcement agencies around the United States, a number of federal districts and over 250 court-authorized wiretaps in the Southern District of California.
This case began in late 2011 as an investigation of what was at first believed to be a small-scale drug distribution cell in National City and Chula Vista in San Diego County, California. It became evident that the drugs were being supplied by the Sinaloa Cartel, and the case evolved into a massive multi-national, multi-state probe that resulted in scores of arrests and seizures of 1,397 kilograms of methamphetamine, 2,214 kilograms of cocaine, 17.2 tons of marijuana, 95.84 kilograms of heroin, and $27,892,706 in narcotics proceeds.
The primary indictment in this investigation was previously unsealed targeting the alleged leader of the cartel, Ismael Zambada-Garcia, known as "El Mayo," as well as two of his four sons - Ismael Zambada-Sicairos, known as "Mayito Flaco," and Ismael Zambada-Imperial, known as "Mayito Gordo." Zambada-Imperial was arrested by Mexican authorities in November 2014 and is pending extradition to the Southern District of California. Also part of that indictment is Ivan Archivaldo Guzman-Salazar, known as "Chapito," whose father Joaquín "El Chapo" Guzmán Loera was the alleged leader of the Sinaloa Cartel along with Mayo.
As part of this investigation, U.S. authorities previously arrested and prosecuted another son of Mayo - Serafin Zambada-Ortiz, who pleaded guilty in the Southern District of California in September 2014 to drug trafficking charges.
José Rodrigo Aréchiga-Gamboa, commonly referred to by his alias "El Chino Ántrax," was arrested in the Netherlands, extradited to the United States by Dutch authorities in July 2014 and pleaded guilty to drug trafficking charges in May 2015. Arechiga-Gamboa is believed to have worked for the Sinaloa Cartel as the leader of a violent enforcement arm of the Sinaloa Cartel called "Los Antrax" and a key lieutenant of Mayo.
This case is the result of ongoing efforts by the Organized Crime Drug Enforcement Task Force (OCDETF), a partnership that brings together the combined expertise and unique abilities of federal, state and local law enforcement agencies. The principal mission of the OCDETF program is to identify, disrupt, dismantle and prosecute high-level members of drug trafficking, weapons trafficking and money laundering organizations and enterprises.
The investigation was conducted by DEA, U.S. Immigration and Customs Enforcement's Homeland Security Investigations, U.S. Customs and Border Protection (CBP)'s Office of Field Operations, U.S. Border Patrol, U.S. Marshals Service, Internal Revenue Service Criminal Investigation, FBI, the U.S. Attorney's Office for the Eastern District of Virginia, Department of Justice's Organized Crime Drug Enforcement Task Forces, the Criminal Division's Office of Enforcement Operations and Office of International Affairs.
The case is being prosecuted by Assistant U.S. Attorney Matthew J. Sutton from the Southern District of California and Trial Attorneys Amanda Liskamm and Michael Lang of the Criminal Division's Narcotic and Dangerous Drug Section and Assistant U.S. Attorneys William M. Sloan and Mary K. Daly of the Eastern District of Virginia.