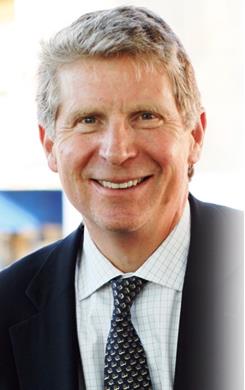 DA VANCE: JURY CONVICTS MAN WHO FORCED EX-GIRLFRIEND TO WALK NAKED DOWN HARLEM STREET
Jasson Melo Recorded the Incident, Shared the Video with Multiple People, Including Family Members and Friends of the Victim
Manhattan District Attorney Cyrus R. Vance, Jr., announced the trial conviction of JASSON MELO, 26, for assaulting his former girlfriend, and forcing her to walk naked on a public street while he berated her and videotaped the incident. MELO was convicted by a New York State Supreme Court jury of the top charge he faced, Coercion in the First Degree, as well as Assault in the Third Degree, Menacing in the Second Degree, Endangering the Welfare of a Child, and Aggravated Harassment in the Second Degree.
"Jasson Melo assaulted his former girlfriend, then forced her to walk naked, in the middle of winter, down a public street while their two-month-old baby was left unattended upstairs. To further degrade her, he recorded the ordeal, then had the audacity to brag about his actions, sharing the video with multiple friends and even attempting to profit from it," said District Attorney Vance. "This defendant has never demonstrated an ounce of remorse for his disgusting and violent conduct. I thank the survivor in this case for her incredible bravery in coming forward and testifying against her former domestic partner at trial. Thankfully, because of her courage, he is being held accountable."
As proven at trial, on January 17, 2016, at approximately 5:00 a.m. MELO returned to his home on West 142nd Street after a night out. His former girlfriend, and the two-month-old child they shared, were already inside the apartment. The defendant and the victim began arguing and over the course of the next two hours the defendant struck the victim repeatedly on her face and body, punching her in the ribs, stomach, and genital area. He also threatened to throw her down the stairs and strike her with a statue.
At approximately 8:00 a.m. MELO forced the victim to go outside in only a towel and walk down West 142nd Street, while he berated her and video-recorded the entire incident. He eventually took the towel from her and continued recording while she was naked on the street. Following the incident, MELO sent the video to multiple people, including friends and family members of the victim. The victim called the police the next day and sought medical treatment for pain, bruising, redness, and swelling stemming from the assault.
Assistant District Attorneys Caitlin Connolly and Francisco Zornosa handled the prosecution of this case under the supervision of Assistant District Attorneys Julie Nobel, Deputy Bureau Chief of Trial Bureau 40; Robert Ferrari, Chief of Trial Bureau 40; Jeanine Launay, Deputy Chief of the Domestic Violence Unit; Lawrence Newman Chief of the Domestic Violence Unit; Executive Assistant District Attorney Audrey Moore, Chief of the Special Victims Bureau; and John Irwin, Chief of the Trial Division. Paralegals August Rosenthal and Sarah Min, former Paralegal Tatiana Herschlikowitz, and Investigative Analyst Hannah Carlson also assisted with the prosecution.
Defendant Information:
JASSON MELO, D.O.B. 11/12/1991
New York, NY
Convicted:
• Coercion in the First Degree, a D felony, one count
• Assault in the Third Degree, an A misdemeanor, one count
• Menacing in the Second Degree, an A misdemeanor, one count
• Endangering the Welfare of a Child, an A misdemeanor, one count
• Aggravated Harassment in the Second Degree, an A misdemeanor, one count