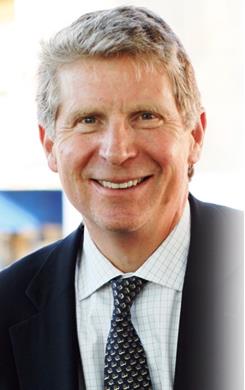 DA VANCE: ISAAC DURAN INFANTE SENTENCED TO 25 YEARS-TO-LIFE FOR DOUBLE-MURDER OF EX-GIRLFRIEND, 4-YEAR-OLD SON
Manhattan District Attorney Cyrus R. Vance, Jr., recently announced the sentencing of ISAAC DURAN INFANTE, 24, to 25 years-to-life in state prison for strangling his ex-girlfriend Felicia Barahona and their four-year-old son Miguel Barahona to death in her West Harlem apartment. On December 5, 2017, the defendant pleaded guilty in New York State Supreme Court to all counts in the indictment against him: two counts of Murder in the First Degree and two counts of Murder in the Second Degree.
"As families across New York welcome the arrival of the holiday season, one family continues to mourn the loss of a mother and child at the hands of Isaac Duran Infante," said District Attorney Vance. "This defendant committed not one but two inconceivable acts of murder against the mother of his child and his defenseless four-year-old son, and he did so in one of the most violent and personal ways imaginable. That he fled across state lines and celebrated the Christmas holiday while his victims lay dead only serves to exacerbate the horror of this unconscionable crime."
"I would like to thank the dedicated prosecutors in my Office's Child Abuse Unit for swiftly bringing this defendant to justice. And I hope that this life sentence provides some measure of comfort to this victims' loved ones as they continue to endure to tremendous tragedy."
As admitted in the defendant's guilty plea, at approximately 9:15 p.m. on December 22nd, 2016, INFANTE and Felicia Barahona were engaged in a verbal dispute at her apartment on West 153rd Street when the defendant wrapped an electrical cord around her neck, then squeezed the cord so tightly that she choked to death. After witnessing his father violently strangle his mother, four-year-old Miguel Barahona was crying in the bathroom when the defendant took a computer cable, tied it around his son's neck, and suffocated the boy. The defendant then laid his son's body face-down in the bathtub under several inches of water before changing into Ms. Barahona's clothing and exiting the apartment building.
The defendant fled to Bethlehem, Pennsylvania, where he celebrated the Christmas holiday with family and where, as he later admitted, he discarded the victim's clothing. He remained in Pennsylvania until the victims' bodies were discovered days later in Ms. Barahona's apartment. Upon seeing news coverage of the incident, INFANTE returned to New York City and went to the NYPD's 30th Precinct, posing as a grieving father. After being questioned by detectives, he was arrested on December 27th.
Assistant District Attorneys Nicole Blumberg, Chief of the Child Abuse Unit, and Samuel Cocks, also of the Child Abuse Unit, handled the prosecution of the case, under the supervision of Executive Assistant District Attorneys Audrey Moore, Chief of the Special Victims Bureau, and John Irwin, Chief of the Trial Division. Deputy Chief Investigator Jose Flores and Senior Rackets Investigators Miguel Cruz and Gisele Moyano of the Manhattan DA Squad provided vital assistance with the case, along with Investigative Analysts Hannah Carlson and Ethan Zubkoff and Trial Preparation Assistant Jeffrey Meehan.
District Attorney Vance also thanked the following members of the NYPD for their assistance with the case: Lieutenant Crinea Ianas and Detectives Garth Ashman and Maureen Sheehan of the 30th Precinct Detective Squad; and Lieutenant Patrick Brown, Detectives Daniel Corcoran and Richard Koprowski, and Former Detective Daniel Hull of the Manhattan North Homicide Squad.
Defendant Information:
ISAAC DURAN INFANTE, D.O.B. 11/9/1993
Bethlehem, PA
Convicted:
Murder in the First Degree, a class A felony, 2 counts
Murder in the Second Degree, a class A felony, 2 counts
Sentenced:
25 years-to-life in state prison