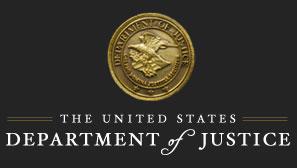 Kmart Corporation to Pay U.S. $32.3 Million to Resolve False Claims Act Allegations for Overbilling Federal Health Programs for Generic Prescription Drugs
Kmart Corporation, a wholly owned subsidiary of Sears Holdings Corporation (SHC), has agreed to pay $32.3 million to the United States to settle allegations that in-store pharmacies in Kmart stores failed to report discounted prescription drug prices to Medicare Part D, Medicaid, and TRICARE, the health program for uniformed service members and their families, the Justice Department recently announced.
The agreement resolves allegations arising from a lawsuit brought under the qui tam, or whistleblower, provisions of the False Claims Act, which permit private citizens with knowledge of fraud against the government to bring an action on behalf of the United States and to share in any recovery. The 2008 lawsuit, which was filed by James Garbe in the federal district in Los Angeles and later transferred to the Southern District of Illinois, alleged that Kmart pharmacies offered discounted generic drug prices to cash-paying customers through various club programs but knowingly failed to disclose those prices when reporting to federal health programs its usual and customary prices, which are typically used by those programs to establish reimbursement rates.
"Pharmacies that are not fully transparent about drug pricing can cause federal health programs to overpay for prescription drugs." said Acting Assistant Attorney General Chad A. Readler for the Department's Civil Division. "This settlement should put pharmacies on notice that there will be consequences if they attempt to improperly increase payments from taxpayer-funded health programs by masking the true prices that they charge the general public for the same drugs."
"Pharmacies and other providers who receive funds from taxpayers have a duty to follow the law," said U.S. Attorney Donald S. Boyce for the Southern District of Illinois. "If healthcare providers do not provide fair and transparent pricing as required under the law, the False Claims Act allows the government and whistleblowers to ensure that the Medicare, Medicaid, and TRICARE programs are made whole."
The settlement agreement with the United States is a part of a global $59 million settlement that includes a resolution of state Medicaid and insurance claims against Kmart. Garbe, who litigated the case after the government declined to intervene in the action, will receive $9.3 million.
The case was handled by the Justice Department's Civil Division and the U.S. Attorney's Offices for the Southern District of Illinois and Central District of California. Auditing assistance for the government's investigation was provided by the U.S. Attorney's Office for the Central District of California and the National Association of Medicaid Fraud Control Units. Investigative assistance was provided by the U.S. Department of Health and Human Services, Office of Inspector General.
The lawsuit is captioned U.S. ex rel. Garbe v. Kmart Corp., Case No. 12-CV-881-NJR-PMF (S.D. Ill.). The claims settled by this agreement are allegations only, and there has been no determination of liability.
The government's resolution of this matter illustrates the government's emphasis on combating health care fraud. One of the most powerful tools in this effort is the False Claims Act. Tips and complaints from all sources about potential fraud, waste, abuse, and mismanagement can be reported to the Department of Health and Human Services at 900-HHS-TIPS (800-447-8477).