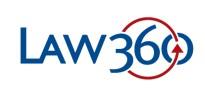 Time-Share Owners Say Fla. County Can't Escape Marriott Suit
By
Law360, New York (January 5, 2018, 4:56 PM EST) -- Time-share purchasers alleging Marriott Ownership Resorts Inc. and its insurer duped them into invalid real estate deals urged a Florida federal judge on Thursday not to dismiss Orange County, Florida, from their suit, arguing it breached its official duties by improperly recording trust instruments and collecting taxes.

Lead plaintiffs Anthony and Beth Lennen said Orange County negligently interprets Florida statute by accepting any documents that come its way. This practice, the Lennens allege, has led the county to wrongly record thousands of facially invalid consumer deeds and other unauthorized instruments in the proposed class suit accusing a number of Marriott companies, including Marriott Vacation Club Trust Owners Association, as well as First American Title Insurance Co. of carrying out a scheme that deceived time-share purchasers into invalid and illusory real estate interests.

"The county interprets Fla. Stat. § 28.222 erroneously to mean that it is required to robotically and indiscriminately record any document that appears to connect to real or personal property without regard to the form or content of the document or the location of property," the Lennens said in opposing Orange County's Dec. 21 bid to dismiss a count in the suit's amended complaint that names the county.

The fourth count of the amended complaint accuses Orange County of negligence by breaching its official duties when improperly recording and indexing MVC trust instruments and collecting transfer tax.

Orange County on Dec. 21 said that while the crux of the Lennens' complaint against the county claims it improperly recorded various legal instruments, the conduct complained of is not performed by Orange County itself, but by the Orange County Comptroller, which is a separate legal entity.

"Plaintiffs have acknowledged that ... the statutory duty to record legal instruments of the type at issue in this litigation is performed by the Orange County Comptroller," the county said. "Accordingly, Orange County is an improper party defendant in this litigation, and the amended complaint should be dismissed as to the county."

The Lennens' suit, filed in May 2016, alleges that Marriott Vacation Club and the co-defendants violated state racketeering and time-share laws by selling a points-based time-share product to customers that falsely conveys title to a Florida time-share estate and a beneficial interest in a Florida land trust.

While these consumers are paying the costs and taking on the burdens associated with property ownership, such as title policy premiums, taxes and maintenance fees, they are not getting the benefits that come with typical time-share ownership, according to the suit. What they are really getting is just a use license for selected corporate-owned time-share estates in various locations across the country, the suit claims.

On Sept. 27, Marriott lost its bid to win a stay in the litigation when U.S. District Judge Carlos E. Mendoza ruled that he wouldn't stop proceedings so a state agency could review the case.

Judge Mendoza said he would not refrain from exercising the court's jurisdiction over the case pending a declaratory statement by the Florida Department of Business and Professional Regulation's Division of Florida Condominiums, Timeshares, and Mobile Homes regarding Marriott's compliance with the Florida Vacation Plan and Timesharing Act.

"Defendants ... fail to address whether the application of the Timeshare Act is beyond the ordinary experience of judges and juries. To the contrary, the interpretation and application of statutes and regulations is precisely within the expertise of the court," Judge Mendoza said.

Counsel for the Lennens and Marriott declined to comment on Friday.

Counsel for Orange County, MVC Trust Owners and First American did not respond immediately to a request for comment.

The Lennens are represented by Christopher S. Polaszek of The Polaszek Law Firm PLLC, Jeffrey M. Norton of Newman Ferrara LLP and Soomi Kim.

Orange County is represented by John T. Conner and William E. Lawton of Dean Ringers Morgan & Lawton PA.

MVC Trust Owners Association is represented by Alfred J. Bennington Jr. and James A. Timko of Shutts & Bowen LLP.

The Marriott companies are represented by Dawn I. Giebler-Millner, Philip R. Sellinger, Ian S. Marx and Elliot H. Scherker of Greenberg Traurig LLP.

First American is represented by Douglas B. Brown and W.L. Kirk of Rumberger Kirk & Caldwell PA, and Jeffrey L. Willian, Donna M. Welch and Leslie S. Garthwaite of Kirkland & Ellis LLP.

The case is Anthony Lennen et al. v. Marriott Ownership Resorts Inc. et al., case number 6:16-cv-00855, in the U.S. District Court for the Middle District of Florida.

--Additional reporting by Alex Wolf. Editing by Jack Karp.