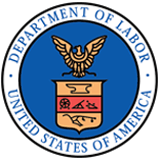 Georgia Safety Stand-Down Focuses on Winter Weather Hazards
The U.S. Department of Labor's Occupational Safety and Health Administration (OSHA) and the Associated General Contractors (AGC) of Georgia are partnering to sponsor a week-long campaign to reinforce the importance of workplace safety during the winter months. The cold weather Safety Stand-Down is scheduled for the week of Jan. 22-26, 2018. Events will take place from 7:00 a.m. to 8:00 a.m. EST.
Slips and falls are the leading cause of fatal injuries in the construction industry. Slick surfaces, strong winds, and below freezing temperatures present risks of serious or fatal injuries to employees who work outdoors.
During the Stand-Down, employers across Georgia are encouraged to voluntarily stop work for an hour to review best practices and train employees on cold weather-related hazards of their job; how to monitor and recognize the symptoms of cold stress; provide first aid and call for medical assistance; and select proper clothing for cold, wet, and windy conditions.
Employers can register to participate in the Stand-Down on the AGC of Georgia website. For more information, contact Christi Griffin in OSHA's Atlanta-West Area Office at 678-903-7301; Bill Fulcher in the Atlanta-East Area Office at 770-493-6644; or Margo Westmoreland in the Savannah Area Office at 912-652-4393.
Under the Occupational Safety and Health Act of 1970, employers are responsible for providing safe and healthful workplaces for their employees. OSHA's role is to ensure these conditions for America's working men and women by setting and enforcing standards, and providing training, education, and assistance. For more information, visit http://www.osha.gov.