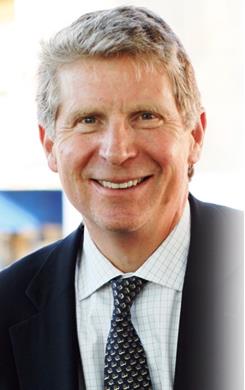 DA VANCE: DRIVER CHARGED WITH MANSLAUGHTER FOR FATAL CRASH IN LOWER MANHATTAN
Manhattan District Attorney Cyrus R. Vance, Jr., recently announced the indictment of GERALD JOSEPH, 22, for crashing a car while driving under the influence of alcohol, killing his passenger, 17-year-old Shareef Bellerand. The defendant is charged in a New York State Supreme Court indictment with Manslaughter and Vehicular Manslaughter in the Second Degrees.[1]
"Drunk driving around the holidays claims the lives of far too many victims," said District Attorney Vance. "According to the U.S. Department of Transportation, 781 people died in drunk-driving-related crashes in December 2016 alone. There is simply no excuse for driving drunk, especially in a city like New York, where we have numerous public and private transit alternatives at our disposal. I urge all New Yorkers to make smart decisions behind the wheel, especially when the smartest decision is to not get behind it in the first place."
According to the indictment and documents filed in court, at approximately 1:00 a.m. on December 26, 2017, JOSEPH traveled westbound on the Manhattan Bridge while driving his friend Shareef Bellerand from Brooklyn to New Jersey. The defendant was driving a 2004 Mazda6 approximately 65 miles-per-hour in a 35 miles-per-hour zone. As JOSEPH exited the bridge, he lost control of the car and swerved into a fire hydrant on the corner of Bowery and Canal. The force of the impact propelled the fire hydrant across four lanes of traffic, onto the opposite side of Bowery, and caused the defendant's vehicle to flip over and catch fire.
JOSEPH and the victim had to be removed from the car by first responders. The victim was transported to New York Presbyterian Hospital and pronounced dead upon arrival. According to a blood test taken at approximately 6:00 a.m., the defendant had a blood alcohol level of .14.
Assistant District Attorneys Jeffrey Levinson, Deputy Bureau Chief of Trial Bureau 50, and Ryan Greenbaum are handling the prosecution of the case under the supervision of Assistant District Attorneys Warren Murray, Chief of Trial Bureau 50; Jill Hoexter, Chief of the Vehicular Crimes Unit; and Executive Assistant District Attorney John Irwin, Chief of the Trial Division. Trial Preparation Assistants Jessica Avitabile and Simone Rivera are also assisting with the case.
District Attorney Vance thanked the NYPD's Collision Investigation Squad, specifically Detective Matthew Center.
[1] The charges contained in the indictment are merely allegations, and the defendant is presumed innocent unless and until proven guilty. All factual recitations are derived from documents filed in court and statements made on the record in court.
Defendant Information:
GERALD JOSEPH, D.O.B. 7/7/1995
Brooklyn, NY
Charges:
• Manslaughter in the Second Degree, a class C felony, one count
• Vehicular Manslaughter in the Second Degree, a class D felony, two counts