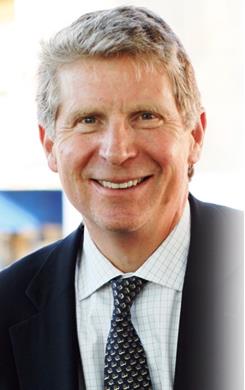 DA VANCE: TWO MEN SENTENCED TO 25-YEARS-TO-LIFE FOR SHOOTING FIVE PEOPLE ON SUPER BOWL NIGHT, KILLING 28-YEAR-OLD HARLEM MAN
Manhattan District Attorney Cyrus R. Vance, Jr., recently announced the sentencing of CHAVARR GILLIAM and CARL MOORE, both 26, to 25-years-to-life in prison for shooting five people in Harlem on February 1, 2015, fatally wounding 28-year-old Shadale Graham. On October 25, 2017, the defendants were convicted by a New York State Supreme Court jury of every count they faced, including Murder and Attempted Murder in the Second Degree, and Assault in the First and Second Degrees.
"On Super Bowl night in 2015, two men callously shot five people gathered outside a restaurant in Harlem," said District Attorney Vance. "They fired at least ten times, fatally wounding 28-year-old Shadale Graham, whose young son is now forced to spend a third holiday season without his father. Gun violence ends lives and destroys communities. I thank the members of the jury for ensuring these men were held accountable for this senseless act of violence."
As proven at trial, on February 1, 2015, GILLIAM and MOORE covertly observed Shadale Graham and two male friends, both in their mid-twenties, for approximately two hours at a bar at the intersection of Broadway and West 137th Street in Harlem. When the Super Bowl ended, the defendants followed Mr. Graham and his companions to a take-out restaurant a block away. At approximately 11:15 p.m., as the group ate outside and talked to two 21-year-old female acquaintances, the defendants approached and began shooting two firearms, firing at least 10 times before fleeing. Mr. Graham was fatally struck in the back of the head, and died at the scene. All four people standing with Mr. Graham sustained bullet wounds, including one victim who was shot in the abdomen, leg, and back, and required multiple surgeries.
Assistant District Attorneys Lucy Lang and Sarah Marquez handled the prosecution of this case under the supervision of Assistant District Attorneys Dafna Yoran, Senior Trial Counsel; Alfred Peterson, Chief of Trial Bureau 70; David O'Keefe, Deputy Chief of the Trial Division; and Executive Assistant District Attorney John Irwin, Chief of the Trial Division. Program Coordinator Jonathan Terry, Trial Preparation Assistants William Salter and Leah Adelson, Former Trial Preparation Assistants Mary Goetz and Benjamin Millard, and former Technology Analyst Kristi Korsberg assisted with the case.
District Attorney Vance thanked the detectives of the NYPD's 23rd, 28th, and 30th Precincts, and Manhattan North Homicide Squad, for their assistance with the investigation.
Defendant Information:
CHAVARR GILLIAM, D.O.B. 1/21/1991
New York, NY
Convicted:
• Murder in the Second Degree, a class A felony, one count
• Attempted Murder in the Second Degree, a class B felony, four counts
• Assault in the First Degree, a class B felony, two counts
• Assault in the Second Degree, a class D felony, two counts
• Criminal Possession of a Weapon in the Second Degree, a class C felony, two counts
Sentenced:
• 25-years-to-life in state prison
CARL MOORE, D.O.B. 3/28/1991
Bronx, NY
Convicted:
• Murder in the Second Degree, a class A felony, one count
• Attempted Murder in the Second Degree, a class B felony, four counts
• Assault in the First Degree, a class B felony, two counts
• Assault in the Second Degree, a class D felony, two counts
• Criminal Possession of a Weapon in the Second Degree, a class C felony, two counts
Sentenced:
• 25-years-to-life in state prison