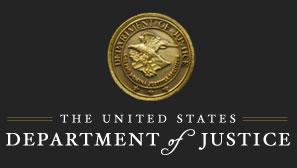 Texas Man Sentenced to 15 Years in Prison for Hate Crime
Nigel Garrett, 21, was recently sentenced to 15 years in prison for assaulting a man because of the victim's sexual orientation, the Justice Department's Civil Rights Division, the U.S. Attorney's Office of the Eastern District of Texas, and U.S. Bureau of Alcohol, Tobacco, Firearms and Explosives' Dallas Division announced.
According to the plea agreement, Garrett admitted that he, Anthony Shelton, and Chancler Encalade used Grindr, a social media dating platform for gay men, to arrange to meet the victim at the victim's home. Upon entering the victim's home, the defendants restrained the victim with tape, physically assaulted the victim, and made derogatory statements to the victim for being gay. The defendants brandished a firearm during the home invasion, and they stole the victim's property, including his motor vehicle.
A federal grand jury previously had returned an eighteen-count superseding indictment, against Garrett, Shelton, Encalade and Cameron Ajiduah, that included charges for hate crimes, kidnappings, carjackings, and the use of firearms to commit violent crimes. The indictment also charged the defendants with conspiring to cause bodily injury because of the victims' sexual orientation during four home invasions in Plano, Frisco, and Aubrey, Texas, from January 17 to February 7, 2017. Anthony Shelton, Chancler Encalade, and Cameron Ajiduah subsequently pleaded guilty to hate crime charges from this indictment, and all three await sentencing.
"Hate crimes are an attack on a fundamental principle of the United States to be free from fear of violence because of your sexual orientation, gender identity, race, color, religion, or national origin," said Acting Assistant Attorney General John Gore of the Civil Rights Division. "The Department of Justice is committed to using every tool at its disposal to combat this type of violence."
"Violence, in any form, is an affront to the American principles of freedom and safety that our communities are entitled to," said Acting U.S. Attorney Brit Featherston. "The Department of Justice has made prosecution of violent crime a priority. The Eastern District of Texas, in prosecuting this case and others like it, intends to demonstrate that this priority is something more than just a slogan."
The investigation is being conducted by the U.S. Bureau of Alcohol, Tobacco, Firearms, and Explosives, the Plano Police Department, and the Frisco Police Department. The case is being prosecuted by Assistant U.S. Attorney Tracey Batson of the U.S. Attorney's Office for the Eastern District of Texas and Trial Attorney Saeed Mody of the Civil Rights Division.