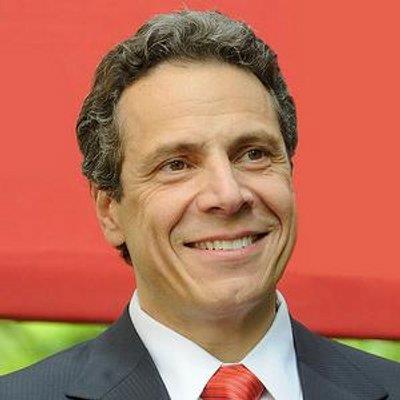 Governor Cuomo Announces $1 Million Awarded to 12 Farm-to-School Programs
Record Funding Dedicated to Program to Increase the Use of Locally Sourced Foods in Schools
Benefits 219,471 Students Across the State and Supports the Expansion of the NY Thursdays Program
Governor Proposes to Double Program Funding in FY 2018-19 State Budget
Governor Andrew M. Cuomo recently announced $1 million has been awarded to 12 Farm-to-School projects across New York State. The Farm-to-School program helps Kindergarten through Grade 12 schools connect with local farmers, increase the use of locally grown food on school menus, improve student health, and educate young people about agriculture. The projects will benefit 219,471 students in seven regions across the state. The program also supports the expansion of the NY Thursdays Program, a school meal initiative that uses local, farm-fresh foods on Thursdays throughout the school year.
"This investment continues our efforts to help our youngest New Yorkers learn healthy eating habits while also supporting the state's agricultural industry," Governor Cuomo said. "The program is a win-win for our communities and with $1 million awarded to projects across the state, we are helping to create a stronger, healthier New York."
The awards have been provided to school districts and educational organizations that serve students in Kindergarten through Grade 12. The funding will be used to hire Farm-to-School coordinators, train food service staff, provide nutrition education in classrooms and cafeterias, purchase equipment to support food preparation, and increase the volume and variety of local farm products, such as fruits and vegetables, nuts, and herbs, used in school lunches.
This is the third round of funding awarded. In his 2018 State of the State this week, Governor Cuomo proposed doubling the state's investment in the program to $1.5 million. If passed, the program would serve an estimated total of 18 projects and 328,000 additional students.
Projects awarded across the State include:
Western New York
Forestville School District- $81,820
Funding will be used to purchase kitchen equipment for the preparation and preservation of local farm products. Additionally, staff hours will be added to facilitate the procurement of local farm products and the operation of the new equipment designed to incorporate the local farm products into the school menu beyond the growing and harvest season. The project will benefit 1,008 students in 2 school districts.
Erie County Cornell Cooperative Extension- $94,315
Funding will be used to hire a Farm-to-School coordinator to establish connections between at least 14 farms and schools in four school districts, including Buffalo. The goal is to increase the procurement of local farm products by 40 percent over two years. The project will benefit 38,773 students across the districts' 66 schools.
Allegany County Cornell Cooperative Extension- $43,000
Funding will be used to increase the procurement and utilization of local farm products. This will include outreach to farmers, assessment of procurement practices, analysis of menus, implementation of a Harvest of the Month Program and taste tests for students. The project will impact 7,685 students in 12 districts.
Finger Lakes
Funding will be used to install a line for slicing and preserving local apples for inclusion in school meals. This processing line would enable Foodlink to work with 50 apple farmers and several school districts, including New York City, with 250,000 potential students to be served.
Seneca Cornell Cooperative Extension- $89,442
Funding will be used to build on the success of the first-round Farm-to-School grant nearing completion. Efforts will include a Farm-to-School social media campaign, training for school procurement staff, two parent training sessions, monthly meetings with school food service directors and an expanded NY Thursdays program. The programing will benefit 3,886 students at 13 schools in four districts.
Southern Tier
Broome-Tioga BOCES- $98,200
Funding will be used to increase procurement of local farm products, better equip cafeterias to prepare local farm products and educate students about local foods included in their menus. The project will benefit 21,455 students in 10 school districts.
Sidney Central School District-$58,783
The Sidney Central School District will appoint a Farm-to-School Coordinator and an assistant coordinator to procure local farm products for a NY Thursdays Program. The programming will benefit 10,000 students in the 10 districts served by the Delaware, Chenango, Madison, Otsego BOCES.
Steuben Cornell Cooperative Extension- $58,115
Cornell Cooperative Extension of Steuben County, in partnership with Greater Southern Tier BOCES and the Cooperative Extension Associations of Schuyler and Chemung Counties, plans to increase procurement of local specialty crops to benefit farmers and students in the Southern Tier. The project will benefit 28,907 students in 21 school districts across three counties.
North Country
St. Lawrence-Lewis BOCES- $79,615
Funding will be used to put in place facilities to lightly process and preserve farm products from 25 producers. The project will impact 13 schools in five school districts, benefiting 18,557 students.
Mohawk Valley
Oneida Cornell Cooperative Extension- $98,000
Funding will be used to build on the success of the second-round grant project in which Oneida County partnered with Madison and Herkimer County CCEs and Oneida-Herkimer-Madison BOCES to identify and procure increased quantities of local farm products. This project will concentrate on culinary training for school cafeteria staff. The project will benefit 56,000 students and 37 school districts.
Hudson Valley
Poughkeepsie Farm Project- $100,000
Funding will be used to increase the capacity of school nutrition teams to prepare and preserve local farm products, to increase the volume and variety of local farm products procured for school meals and to implement a social media Harvest of the Month campaign. The project will benefit 15,200 students in two school districts.
New York City
New York City School District- $100,000
Funding will be used to build on the success of the second-round grant project and increase the demand for local farm products by educating 18,000 students from 15 schools through taste-tastings and farm field trips.
New York State Agriculture Commissioner Richard A. Ball said, "The Farm-to-School initiative is a priority for the Department and for me personally. In just a few years, thanks to the Governor's commitment to agriculture, we have helped districts across the State tap into the local food movement and serve more lunches with products either grown in their school garden or purchased from their community farmer. I'm excited to see what these new projects will bring to our schools and to our farmers."
New York State Health Commissioner Dr. Howard Zucker said, "Everything we eat impacts our health and well-being. Providing students with nutritious, locally grown food at school can help improve the health of our children, and the Farm-to-School program is doing just that. Under Governor Cuomo's leadership, this program will continue to grow and make a difference for children across New York State."

New York State Office of General Services Commissioner RoAnn M. Destito said, "The additional funding for Governor Cuomo's Farm-to-School initiatives is wonderful news for students in New York who will have greater opportunities to learn about healthy eating habits and consume nutritious, locally produced food. We are also excited about the $3.5 million of USDA funds that more than 270 school districts in the State committed during the 2017-18 toward the USDA pilot project for unprocessed fruits and vegetables. The pilot, which OGS administers on behalf of the State, benefits New York's students as well as its agricultural community."
Senate Agriculture Committee Chair Patty Ritchie said, "Featuring fresh, locally grown foods in our schools not only provides our children with the nutritious fruits and vegetables they need, but it also expands the market for New York State's hardworking farmers. I have been proud to advocate for this funding and I'm pleased to see New York State continue to encourage our schools to better connect with our farmers and introduce healthy foods in their lunchrooms."
Assembly Agriculture Committee Chair Bill Magee said, "The Farm-to-School programs are initiatives which continue to build on our efforts to promote New York farm products. I am grateful for the funding for these programs which helps our students to have access to better nutrition along with the opportunity to learn about agriculture and also opens up connections for our farmers to new markets that benefit both our communities and the local economy."
Mark Bordeau,Food Service Director, Broom-Tioga-BOCES, said, "We are very excited to be chosen as one of the recipients of this grant. Procurement and recipe development of local food and food products has become a very important part of our program for our students. With the growth in demand, and creative approaches to developing infrastructure, we are able to develop a successful and sustainable Farm to School program. We very much appreciate the support made available for this effort, for our students, and our local farms."
Marty Broccoli, Director of Agriculture Development, Oneida County Cornell Cooperative Extension, said, "With the funding we received through the Department of Agriculture and Markets Farm-to-School program, we were able to hire a regional Farm-to-School coordinator. Having someone focus full-time on this important initiative has allowed us to learn a great deal about the school's food service contracts and, as a result, we have identified some excellent opportunities for our farmers to sell direct."
Since the Governor launched New York's Farm-to-School Program in 2015, $1.85 million has been invested in the program to support a total of 25 projects, 13 projects from rounds one and two combined, and 12 new ones from this latest investment that benefit 108 school districts across the State.
The Farm-to-School Program is a major component of the state's ongoing efforts to increase the amount of fresh, local foods served in schools and to connect New York's farmers to new markets. Since 2015, the New York State Department of Agriculture and Markets has also been a partner in the NY Thursdays program that brings locally grown or produced foods directly to students in New York City schools on Thursdays. In September 2017, the Governor announced that five school districts in Broome and Tioga Counties were the first to launch a NY Thursdays program of their own in Upstate New York. The Department of Agriculture also hosted its first-ever Farm-to-School Summit in October 2017 to connect more than 100 school educators, procurement and nutrition program managers, and state and federal agency representatives from the NYS Department of Agriculture and Markets, NYS Department of Education, NYS Office of General Services, and United States Department of Agriculture.
The New York State Office of General Services has also been a partner in the expansion of the Farms-to-School programs through the USDA Unprocessed Fruit and Vegetable Pilot Project. The number of schools participating in the 2017-18 school year has grown to 272 schools serving over 56.1 million lunches annually.
In addition to financial assistance, online educational resources are available for schools and organizations currently participating in a Farm-to-School initiative and those looking to implement programs. The Getting Local Food Into New York State Schools is a toolkit that guides schools through the local procurement process. In addition, the Harvest of the Month toolkit offers strategies for starting and promoting the Harvest of the Month campaign, which highlights a different locally grown food in the school cafeteria each month through educational materials and activities such as posters, cooking demonstrations, and taste tests. These resources can be found on the State's Farm-to-School website here.
The Farm-to-School Program is funded through the FY 2017-2018 New York State Budget and the U.S. Department of Agriculture's Specialty Crop Block Program. It was first announced in 2015 as a result of the Governor's Capital for a Day in Rochester where State officials met with local partners to examine the needs of school districts and how to make it easier to buy local foods.
For more information on the Farm-to-School Grant Program, click here.