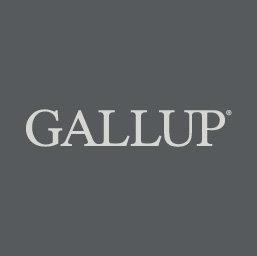 Gallup's Top World Findings for 2017
by Julie Ray
Story Highlights
Suffering highest in South Sudan (47%), Haiti (43%) and Ukraine (41%)
Venezuela least safe country in the world
Russia, India, Colombia and Egypt ready for change
WASHINGTON, D.C. -- In 2017, Gallup continued to publish global reports and articles on what people in more than 140 countries are thinking and feeling. Through its World Poll, Gallup systematically tracks and reports on well-being, leadership approval ratings, confidence in national institutions, employment rates, and other issues affecting people's daily lives and, ultimately, the choices they make.
The following list includes Gallup editors' picks for some of the most important world discoveries -- and most highly read international stories -- of the year:
The Happiest and Unhappiest Countries in the World: Brexit shocked the world in 2016. Few global experts saw it coming. In their defense, most economic indicators didn't point to a political upheaval. Another Gallup metric -- happiness -- showed something different taking shape.
Good Jobs, Great Workplaces Change the World: The percentage of a country's population that is employed full time for an employer is one of the most fundamental statistics of productivity. But Gallup's State of the Global Workplace report shows that across 155 countries, just 32% of adults between the ages of 23 and 65 have these "good jobs."
New Index Shows Least-, Most-Accepting Countries for Migrants: Many countries on the front lines of the recent migrant crisis in Europe are among the least-accepting countries in the world for migrants, according to Gallup's new Migrant Acceptance Index.
South Sudan, Haiti and Ukraine Lead World in Suffering: The three countries with the highest "suffering" rates in the world in 2016 -- South Sudan (47%), Haiti (43%) and Ukraine (41%) -- span three continents.
World Report on How People's Lives Are Going: Gallup's 2017 Global Emotions Report gives leaders a picture of happiness and well-being in their countries and quantifies "what makes a life worth living." Key finding: Iranians, South Sudanese and Iraqis were the angriest in the world.
Venezuela's Descent: Least Safe Country in the World: Venezuela's score on Gallup's Law and Order Index -- its annual global gauge of how secure people feel -- followed the country's descent into chaos in 2016. The country's score of 42 was the lowest out of 135 countries.
Number of Potential Migrants Worldwide Tops 700 Million: People's desire to migrate showed signs of rebounding between 2013 and 2016. Gallup found 14% of the world's adults saying they would like to move to another country if they had the opportunity.
Millions of Women Worldwide Would Like to Join the Workforce: Women make up half of the world's population, but barely half of them are participating in the workforce. A Gallup and International Labour Organization report shows this is not what most women -- or men -- want.
Is Your Country Ready for Change?: Gallup's report, What Happiness Today Tells Us About the World Tomorrow, shows life is getting worse in places such as Russia, India, Colombia and Egypt. People in each of these countries have been rating their lives worse every year since 2014.
Hope, Trust Deficits May Help Fuel Populism: Ahead of President Donald Trump's election, 26% of Americans lacked confidence in their national government and were discouraged about their own future -- a condition that a Gallup analysis suggests may be useful in understanding the recent rise of populism in the U.S. and elsewhere in the world.