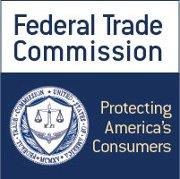 FTC Cases Resulted in More Than $6.4 Billion in Refunds for Consumers Between July 1, 2016 and June 30, 2017
The Federal Trade Commission reports that its law enforcement actions in a recent one-year period returned $6.4 billion in refunds to consumers, including $391 million the FTC sent directly to 6.28 million consumers.
As noted in the FTC's Office of Claims and Refunds Annual Report, the agency's first report on money returned to consumers and businesses, its Bureau of Consumer Protection obtained 168 court orders for more than $12.72 billion between July 1, 2016 and June 30, 2017. This amount doesn't include judgments that were suspended by the court due to defendants' inability to pay.
Some of these court orders required the defendants to send refunds directly to consumers, including more than $6 billion returned under the FTC's settlement with Volkswagen during the time period covered by the report. In many cases, the FTC itself returned the money to consumers after defendants paid their judgments.
The FTC reports that 72 percent of people who received FTC checks cashed them, and the FTC paid on average 4.85 percent in administrative costs. The annual report outlines the process for identifying eligible recipients, mailing checks, finding current contact information for consumers, and deciding whether additional check mailings are feasible. For each FTC check mailing that occurred during this timeframe, the report details the total amount mailed, the average check amount, and the total number of recipients.
Consumers who receive FTC checks provide their feedback, as well:
"When I saw the check for $492.54 … with a note indicating, '…The enclosed check is your share of the money that the FTC was able to collect...' I was both surprised and delighted. The money could not have come at a more opportune time. I recently got laid off, so it really means a lot right now. Thanks again for everything."
The Commission vote to approve the report was 2-0. (FTC File No. P184300; the staff contact is Nicole Fleming, Bureau of Consumer Protection, 202-326-2372).
The Federal Trade Commission works to promote competition, and protect and educate consumers. You can learn more about consumer topics and file a consumer complaint online or by calling 1-877-FTC-HELP (382-4357).