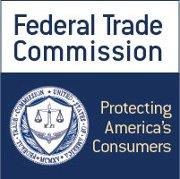 FTC Requires Canadian Fertilizer and Chemical Companies PotashCorp and Agrium to Divest 2 Production Facilities as Condition of Merger
Canadian fertilizer and chemical companies Potash Corporation of Saskatchewan Inc. and Agrium Inc. have agreed to divest two U.S. production facilities in order to settle Federal Trade Commission charges that their proposed merger would negatively impact competition in two relevant markets.
According to the FTC's complaint, the proposed merger would likely harm competition in two markets: the North American market for superphosphoric acid (SPA), a highly concentrated form of phosphoric acid that contains the essential crop nutrient phosphate; and the market for "65-67 percent concentration nitric acid" sold to customers near and to the east of the parties' nitric acid plants in Ohio.
SPA, or superphosphoric acid, is marketed to agricultural wholesalers and retailers, who use it to produce the liquid phosphate fertilizer known as ammonium polyphosphate, which in turn is sold to farmers. PotashCorp and Agrium are two of only three firms in North America that manufacture SPA, according to the complaint, and SPA is rarely imported from overseas.
65-67 percent concentration nitric acid is used for making nitrogen-based fertilizers and explosives. This product is also sold for a variety of other industrial uses, including manufacture of stainless steel, metal-based specialty chemicals, and products used in water-treatment and cleaning. PotashCorp and Agrium each have plants in Ohio that manufacture nitric acid, and are the two primary suppliers of 65-67 percent concentration nitric acid in Ohio, Kentucky, Pennsylvania, Maryland, West Virginia and New Jersey. According to the complaint, for most customers, there are no functionally equivalent chemical substitutes for 65-67 percent concentration nitric acid, and entry in the affected region is unlikely.
According to the complaint, without a remedy, the merger would eliminate head-to-head competition between PotashCorp and Agrium for sales of SPA, enhance the new firm's ability and incentive to raise SPA prices, and increase the likelihood of coordination between competitors in the market. The merger would also eliminate the vigorous competition that exists today between PotashCorp and Agrium for sales of 65-67 percent concentration nitric acid in the relevant geography.
To remedy competition concerns arising from the proposed merger, under the terms of the settlement with the FTC, PotashCorp and Agrium will divest two of Agrium's U.S. facilities and related assets. Agrium's Conda, Idaho SPA facility will be divested to Itafos; and its North Bend, Ohio nitric acid facility will be divested to Trammo.
Further details about the consent agreement – which provides for the Commission to appoint a monitor to ensure compliance with the order – are set forth in the analysis to aid public comment for this matter.
The Commission vote to issue the complaint and accept the proposed consent order for public comment was 2-0. The FTC will publish the consent agreement package in the Federal Register shortly. The agreement will be subject to public comment for 30 days, beginning today and continuing through Jan. 29, 2018, after which the Commission will decide whether to make the proposed consent order final. Comments can be filed electronically or in paper form by following the instructions in the "Supplementary Information" section of the Federal Register notice.
NOTE: The Commission issues an administrative complaint when it has "reason to believe" that the law has been or is being violated, and it appears to the Commission that a proceeding is in the public interest. When the Commission issues a consent order on a final basis, it carries the force of law with respect to future actions. Each violation of such an order may result in a civil penalty of up to $40,654.
The Federal Trade Commission works to promote competition, and protect and educate consumers. You can learn more about how competition benefits consumers or file an antitrust complaint.