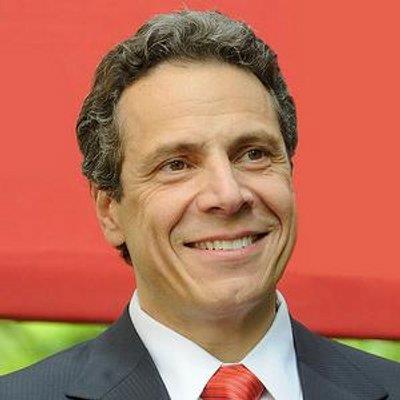 Governor Cuomo Announces $650,000 in Local Law Enforcement Grants for Video Interrogation Equipment
Grants Will Assist Local Agencies in Purchasing New or Upgrading Outdated Equipment
New State Law Will Require Video Recorded Interrogations in Serious Felony Cases
Governor Andrew M. Cuomo recently announced more than $650,000 in grants to help 28 local law enforcement agencies in 23 counties across the state either purchase recording equipment to conduct video interrogations or replace existing systems that are either faltering or in need of upgrade. The funding will help these agencies -including 14 recipients that had not previously received the grant -comply with a forthcoming law requiring law enforcement to video record interrogations for most serious crimes.
"Video recording an interrogation protects the both the innocent and law enforcement alike," Governor Cuomo said. "This funding will give prosecutors and local police agencies the resources they need to help protect their communities and create a fairer and more just criminal justice system for all."
All 62 counties throughout the state have at least one agency capable of video recording interrogations. Since 2011, New York has provided more than $4.15 million to approximately 365 police agencies and prosecutors' offices across the state for the purchase and installation of video-recording equipment. County district attorneys' offices and local law enforcement agencies outside of New York City could apply for the grants, which are fully federally funded and administered by the state Division of Criminal Justice Services.
Governor Cuomo proposed requiring video recorded interrogations as part of a series of ground-breaking criminal justice reforms proposed in his 2017 State of the State address. The Governor's proposal required agencies to record interviews with individuals accused of serious crimes, including homicides and violent felony sex offenses. The Legislature subsequently included the new law along many other reforms proposed by the Governor as part of the Fiscal Year 2018 state budget.
Once the law takes effect on April 1, a failure to record interrogations in applicable cases could result in a court determining that a confession is inadmissible as evidence. The rule applies only to custodial interrogations at police stations, correctional facilities, prosecutor's offices, and similar holding areas.
In anticipation of the law going into effect, the New York State Municipal Police Training Council issued a model policy outlining how law enforcement agencies should properly record custodial interrogations. The Council, with its members appointed by the Governor, designs and approves model policies to help guide law enforcement agencies. The Office of Public Safety at the Division of Criminal Justice Services staffs the Council and assists with developing model policies.
DCJS Executive Deputy Commissioner Michael C. Green said, "As someone who has prosecuted hundreds of cases, including cases with videotaped interrogations, I have seen firsthand the importance of a video-recorded interrogation. This footage can provide the best evidence to prove guilt or to exonerate someone who is innocent. This funding will further enhance the integrity of our criminal justice process by giving prosecutors and local law enforcement agencies the equipment they need to adequately video record interrogations."
Properly video-recorded interrogations can ensure the reliability of evidence that is later presented at trial. Video recorded interrogations are also an effective measure to prevent false confessions under coercion.
Grant awardees are listed below:
Capital Region
Albany County Sheriff: $17,629
Columbia County District Attorney: $8,645
Central New York
Phoenix Village Police Department: $5,908
Syracuse Police Department: $7,679
Finger Lakes
Albion Village Police Department: $6,854
Genesee County District Attorney: $25,580
Rochester Police Department: $24,283
Wyoming County District Attorney: $5,282
Long Island
Suffolk County Police Department: $171,912
Suffolk County Sheriff: $27,856
Mid-Hudson
Clarkstown Town Police Department: $12,775
Orange County District Attorney: $9,732
Poughkeepsie City Police Department: $6,963
Rockland County District Attorney: $19,301
Mohawk Valley
Oneida County Sheriff: $19,458
Rome City Police Department: $17,095
Fulton County District Attorney: $64,406
Montgomery County Sheriff: $3,060
Schoharie County District Attorney: $1,959
Southern Tier
Binghamton Police Department: $64,966
Elmira City Police Department: $11,902
Steuben County District Attorney: $50,059
Western New York
Buffalo Police Department: $39,081
Dunkirk Police Department: $1,700
Erie County District Attorney: $7,165
North Tonawanda Police Department: $6,623
Olean Police Department: $7,398
Westfield Police Department: $7,541
*Agencies in italics are first-time recipients of the grant