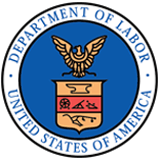 U.S. DEPARTMENT OF LABOR CITES THREE COMPANIES FOR EXPOSING EMPLOYEES TO LEAD, OTHER HAZARDS, DURING RENOVATION OF CHICAGO'S OLD POST OFFICE
The U.S. Department of Labor's Occupational Safety and Health Administration (OSHA) cited three Chicago area companies that worked on the renovation of Chicago's Old Post Office for failing to protect employees from lead and cadmium exposure. The companies face a total of 31 citations and proposed penalties of $220,497.
OSHA inspected the post office site in August 2017, after receiving referrals from the Chicago and Illinois Departments of Public Health. Both public health agencies reported an elevated blood lead level for an employee performing sandblasting work.
OSHA determined that American Demolition Corporation, Valor Technologies Inc., and Tecnica Environmental Services Inc. failed to comply with OSHA's respiratory protection, provide training, and properly handle personal protective equipment. American Demolition was also cited for failing to establish a written lead compliance program. Proposed penalties for American Demolition, Valor, and Tecnica are $105,765, $64,538, and $50,194, respectively.
"It is well known that exposure to lead can cause chronic adverse health effects," said Des Plaines Area Office OSHA Director Angelina Loftus. "Employers must monitor lead hazards and limit employee exposure through proper respiratory use, personal protective equipment, and training."
The companies have 15 business days from receipt of its citations and penalties to comply, request an informal conference with OSHA's area director, or contest the findings before the independent Occupational Safety and Health Review Commission.
Under the Occupational Safety and Health Act of 1970, employers are responsible for providing safe and healthful workplaces for their employees. OSHA's role is to ensure these conditions for America's working men and women by setting and enforcing standards, and providing training, education, and assistance. For more information, visit http://www.osha.gov.