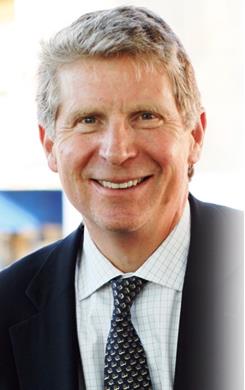 MANHATTAN AND BROOKLYN DISTRICT ATTORNEY'S OFFICES END REQUESTS FOR BAIL IN MOST MISDEMEANOR CASES
New Misdemeanor Bail Guidelines Effective in Manhattan
Manhattan District Attorney Cyrus R. Vance, Jr., and Brooklyn District Attorney Eric Gonzalez recently announced a new effort to reduce inequality and unnecessary incarceration in the justice system. The Manhattan District Attorney's Office will no longer request that bail be set in most misdemeanor and violation cases. The Brooklyn District Attorney's Office implemented its policy in April 2017.
"Over the past eight years we have made the advancement of criminal justice reform a part of the mission of the Manhattan District Attorney's Office, right alongside our centuries-old founding mission of public safety," said District Attorney Vance. "Our reform mission requires that we continually evaluate the justice system we have in the context of the City we are today, and identify practices which result in unfair or unnecessary consequences for New Yorkers accused of crimes, and for the strength of our communities. In light of our record-low crime, our national imperative for justice reform, and our moral, generational obligation to close Rikers, it is clear that ending cash bail is an idea whose time has come.
"A systemic reliance on bail for low-level offenses is out of step with a reformed, 21st-century justice system. It is fundamentally unfair and does not make us safer, given the range of effective alternatives to pre-trial detention now at our disposal.
"When non-violent New Yorkers are jailed as a function of their inability to pay, we perpetuate inequality and mass incarceration, and bring about unnecessary immigration, employment, and family consequences. Beginning today, we will be guided by the presumption that bail is not appropriate for misdemeanor cases.
"I would like to thank Brooklyn District Attorney Eric Gonzalez for his leadership and consultation in crafting our new guidelines, and Mayor Bill de Blasio and his Office of Criminal Justice for their continued collaboration to expand alternatives to incarceration and reduce our City's jail population."
Brooklyn District Attorney Eric Gonzalez said: "As part of my commitment to making criminal justice fairer and more equitable in Brooklyn, I instructed our Assistant District Attorneys that our policy is to not ask for bail in most misdemeanor cases. Bail shouldn't be requested when we don't intend to seek jail time and must never be used as leverage to obtain a guilty plea. The goal is not to punish poor defendants accused of crimes, nor to disrupt lives, or interfere with jobs or education, but rather to make bail decisions that are fair and consistent with public safety."
Elizabeth Glazer, Director of the Mayor's Office of Criminal Justice, said: "Responsibility for the fair functioning of the criminal justice system is distributed over many independent entities, including City and State agencies, the courts, defense lawyers as well as district attorneys. District Attorneys, in particular, play a key and gateway role in ensuring the fair administration of justice, including in advising judges on whether to release or hold a defendant. Today's announcement is a key step forward in district attorneys' efforts to ensure there is a consistent and fair approach to release that is linked to risk. We applaud this important step that is consistent with our shared vision for a new era in justice."
New Manhattan District Attorney's Office Policy
Under new misdemeanor bail guidelines, the District Attorney's Office will operate from the presumption that no bail is to be requested in misdemeanor and violation cases.
The District Attorney's Office will continue to ask for bail in certain cases involving violence, including domestic violence, sex crimes, and cases involving injury against a police or peace officer. The District Attorney's Office may continue to request bail in additional cases, including those where the defendant:
Has been convicted of a violent felony or other serious felony (e.g., Sex Trafficking, Robbery in the Third Degree) within the past ten years,
Has been convicted of a sex crime,
Has a pending felony case or multiple pending misdemeanor cases, or
Is on parole, probation, or supervised release.
The District Attorney's Office will continue to recommend community-based supervised release in appropriate cases. The District Attorney's Office's new policy was crafted in consultation with Brooklyn District Attorney Eric Gonzalez, who has promulgated similar guidelines in Kings County.
Closing Rikers
Under District Attorney Vance, the Manhattan District Attorney's Office has helped lay the groundwork for closing Rikers by: