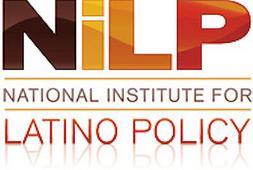 With One Voice: A Vision for Economic Equity in NYC
By the Federation of Protestant Welfare Agencies
The NiLP Report (December 28, 2017)
For a copy of the report, click here
While New York City has been a national leader in implementing progressive anti-poverty policies, 42% of New Yorkers still struggle every day to meet their basic needs. This economic insecurity is a result of systems of oppression--including racism, sexism, heterosexism, xenophobia, and capitalism--which bar people of color, women, LGBTQ people, immigrants, and low-income New Yorkers from accessing economic security and stability.
The human services sector must stand with our allies in social justice to name and identify how different systems and institutions have colluded to create economic inequity in order to build the transformational policy reforms required to dismantle it.
In order to achieve this, FPWA undertook a year-long project in partnership with our member organizations to develop a shared vision for advancing economic equity in New York City. We examined the systems that maintain economic inequity, policy advancements made over the past four years that move New York City towards equity, and key areas where transformational policy change still is required in order to build an economically stable and secure city.
In this effort, it is critical to not simply focus on moving people out of poverty, but rather on creating true economic security and stability, and reducing the gap between the highest and lowest income New Yorkers. Because of this shift in our analysis, we draw on the Self-Sufficiency Standard to better define what is needed for economic security and stability rather than the Federal Poverty Level, which simply measures what is required to move people out of crisis.
FPWA and our members developed the following framework to build our vision: We believe that economic equity is achieved through an economic system that enables people to sustain themselves, their families and their communities, and eliminates the injustices and disparities that create and perpetuate poverty.
In this document we highlight key areas for reform, including the social services sector, income security, criminal justice, housing, health and mental health, workforce development, and education, as well as promising policies that aim to rectify historical injustices and inequitable systems.
_______________________________________________________________________________________________________
The NiLP Report on Latino Policy & Politics is an online information service provided by the National Institute for Latino Policy. For further information, visit www.latinopolicy. org. Send comments to editor@latinopolicy.org.