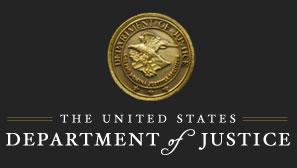 Fourth Defendant Charged in Ohio Trafficking Scheme Involving Immigrant Minors
A federal court recently unsealed charges against a fourth defendant for participating in a labor-trafficking scheme that forced minors to work at egg farms in central Ohio. The defendant, Pablo Duran Ramirez, was apprehended by Border Patrol while attempting to cross the border between Mexico and the United States. Three other defendants have previously been convicted for participating in the scheme.
The charges were announced by Justin E. Herdman, U.S. Attorney for the Northern District of Ohio; Acting Assistant Attorney General John M. Gore of the Justice Department's Civil Rights Division; and Special Agent in Charge Stephen D. Anthony of the FBI's Cleveland Division.
The indictment unsealed alleges that Duran Ramirez contracted to provide labor for Trillium Farms while knowing or being in reckless disregard of the fact that some of the workers were being trafficked. In addition to the charges for forced labor and for conspiracy, Duran Ramirez is facing a charge of encouraging another person to illegally enter the United States. Duran Ramirez, 49, is a United States citizen.
Three other defendants have pleaded guilty to participating in the trafficking scheme. Those defendants admitted to recruiting workers from Guatemala, some as young as 14 or 15 years old, falsely promising them good jobs and a chance to attend school in the United States. The defendants then smuggled and transported the workers to a trailer park in Marion, Ohio, where they ordered them to live in dilapidated trailers and to work at physically demanding jobs at Trillium Farms for up to 12 hours a day. The work included cleaning chicken coops, loading and unloading crates of chickens, de-beaking chickens and vaccinating chickens. Eight minors and two adults were identified as victims of the scheme.
Aroldo Castillo-Serrano, the lead smuggler and primary enforcer, was sentenced to 188 months in prison. Ana Angelica Pedro-Juan, who oversaw the victims in Ohio, was sentenced to 120 months. Conrado Salgado-Soto, who arranged jobs for the victims, was sentenced to 51 months. The indictment unsealed today alleges that Salgado-Soto was a subcontractor hired by Duran Ramirez.
At sentencing of the other defendants, Senior United States District Judge James G. Carr found that they threatened workers with physical harm and withheld their paychecks in order to compel them to work.
Three additional defendants, including Duran Ramirez's son, pleaded guilty to encouraging illegal entry into the United States in connection to the scheme.
The trafficking and conspiracy counts that Duran Ramirez is charged with carry sentences of up to 20 years. The count of encouraging the entry of illegal aliens carries a sentence of up to five years.
An indictment is merely an accusation, and a defendant is presumed innocent unless and until proven guilty. The investigation is ongoing.
This case is being investigated by the Federal Bureau of Investigation's Cleveland Office, Mansfield Resident Agency; and the Department of Homeland Security. The case is being jointly prosecuted by Civil Rights Division Trial Attorney Dana Mulhauser and Assistant U.S. Attorney Chelsea Rice.