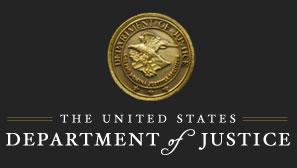 Justice Department Reaches Agreement with Denver to Improve Accessibility
The Department of Justice recently announced an agreement with Denver, Colorado, to improve access to civic life for people with disabilities. The agreement was reached under Project Civic Access (PCA), the Department's initiative to ensure that cities, towns, and counties throughout the country comply with the Americans with Disabilities Act (ADA).
Under the agreement, Denver will ensure that its services, programs, and activities are accessible to people with disabilities. Based on surveys conducted by the United States as part of its investigation, the agreement requires Denver to remedy inaccessible features at courthouses, emergency shelters, libraries, parking lots, polling places, and parks to make these facilities accessible to persons with disabilities. In addition, to improve communication with people with hearing disabilities, Denver will contract with sign language interpreters and use Relay Colorado and text-to-911 on calls. Denver has also agreed to ensure that its emergency operations plan is accessible, to provide training to its employees on the ADA, and to survey certain facilities that were not already surveyed by the Department
"Denver has committed to ensuring all of its residents, including persons with disabilities, have access to county and city services and programs," said Acting Assistant Attorney General John Gore of the Civil Rights Division. "We applaud Denver for taking this step."
This agreement was reached under Title II of the ADA, which prohibits discrimination against individuals with disabilities by state and local governments.
For more information about the ADA, this agreement, the Project Civic Access initiative, or the ADA Best Practices Tool Kit for state and local governments, individuals may access the ADA Web page at http://www.ada.gov/civicac.htm or call the toll-free ADA Information Line at (800) 514-0301 or (800) 514-0383 (TTY).