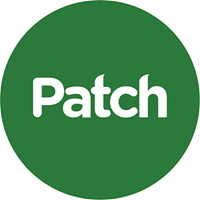 Steve Croman Illegally Deregulated E. Harlem Apartments: Lawsuit
The landlord, who was convicted of fraud in 2017, is accused of deregulating rent-stabilized units while taking tax breaks.
EAST HARLEM, NY — Notorious landlord Steve Croman is being accused of illegally deregulating more than 50 rent-stabilized apartments in an East Harlem residential building, according to a lawsuit filed with the New York State supreme court.
The lawsuit claims that only 36 of 92 apartment units at 326-340 E. 100th St., located between First and Second avenues, were rent stabilized as of June 2015 property tax filings. Croman benefited from a J-51 tax exemption at the building, which requires landlords to keep 100 percent of the units in a building rent-stabilized, the lawsuit filed by the firm Newman Ferrara claims.
Croman received J-51 tax breaks on the properties up to June 30, 2016 according to the lawsuit. When new tenants moved into the buildings, Croman would not provide them with a rent-stabilized lease and would not provide them a legally required J-51 rider, the lawsuit claims.
The lawsuit was a result of an investigation conducted by the Housing Rights Initiative, a nonprofit organization, according to a press release from the group. In addition to the lawsuit, the Housing Rights Initiative is calling on New York Gov. Andrew Cuomo and the state Division of Housing and Community Renewal to conduct an audit on Croman's entire real estate portfolio.
"None of the class actions that we have orchestrated to date provide a clearer picture of just how broken the state housing enforcement agency is than today's class action," HRI founder and exective director Aaron Carr said in a statement. "Croman is a convicted criminal. He defrauded the banks, he cheated on his taxes, he systematically harassed tenants, and he disregarded the law with reckless abandon. If Croman doesn't meet the criteria to warrant a portfolio-wide audit then who does?"
Croman was convicted of an illegal refinancing scheme related to his real estate holdings in 2017. He was sentenced to serve a year on Rikers Island and pay $5 million in restitution. Croman was also ordered to make an $8 million payout in a civil suit brought against him by the state for tenant harassment.
"We have not seen a copy of the lawsuit; however, we disagree with the allegations," a spokeswoman for Croman told the New York Daily News.
# # #